Zee in court to scupper EGM
Sources said the board had advised the company to file a declaratory suit in a civil court to confirm that the requisition notice from Invesco was not legally valid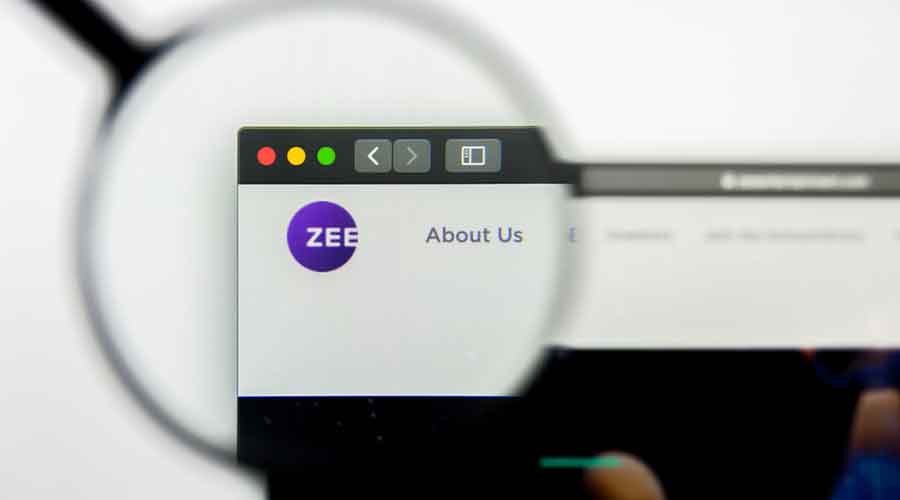 ---
Mumbai
|
Published 03.10.21, 01:21 AM
|
---
Zee Entertainment Enterprises Ltd (ZEEL) has moved the Bombay high court asking it to declare Invesco's demand for an extraordinary general meeting (EGM) as illegal and invalid.
The move comes just a day after its board rejected a notice from Invesco Developing Markets Fund and OFI Global China Fund LLC to convene a meeting of shareholders to vote on a batch of resolutions seeking to remove the company's managing director & CEO Punit Goenka and appoint six new independent directors.
Sources said the board had advised the company to file a declaratory suit in a civil court to confirm that the requisition notice from Invesco was not legally valid.
In a regulatory filing with the bourses, Zee said it did not anticipate any financial implications as a result of the civil suit, barring legal costs.
On Friday, the Zee board said the Invesco notice did not comply with provisions under multiple laws that obliged it to seek prior permission from the information and broadcasting ministry and regulatory authorities before seeking to remove Goenka from his position.
Invesco and OFI Global together hold 17.88 per cent in Zee. Under the regulations, a shareholder holding more than 10 per cent in a listed firm can seek an EGM.
The battle between Invesco and the Zee turned fractious after the institutional shareholder submitted a notice on September 11 demanding an EGM to vote on a resolution to oust Goenka because of concerns over related party transactions and poor corporate governance that had hurt shareholder returns.
Since then, Zee has announced a non-binding agreement to pursue a merger with Sony to create a $2 billion media powerhouse. The two sides expect to close the deal by the end of December.
Zee needs to deal with the Invesco notice before it can seal the merger. The Invesco resolutions must be placed before the shareholders within three months.
Invesco has already moved the National Company Law Tribunal (NCLT) seeking its intervention in the dispute.
On Thursday, the tribunal had asked the company's board to consider the Invesco request for the EGM.
The NCLT will now hear the matter again on Monday.
The battle will now be played out on two legal fronts — the Bombay high court and the NCLT.
Observers said Zee is going to highlight the legal infirmities in the Invesco notice when the matter is heard before the tribunal and the high court.
Under Section 98 of the Companies Act, 2013, the tribunal is empowered to either suo motu or on the application of any director or shareholder order a meeting of the company in a manner that it deems fit.
The legal battle between Zee and Invesco may drag on for some time casting a shadow on the merger with Sony.
Shares of ZEEL have come under pressure over the past two sessions because of fears that this could place hurdles to the Sony deal.