Future perfect
The pay gap between the two genders is real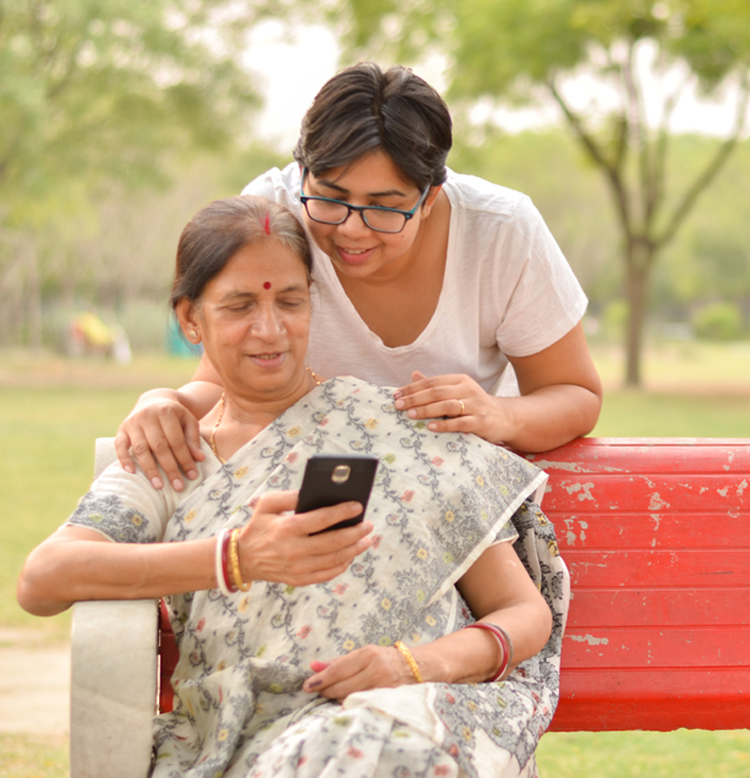 ---
---
Women should plan for their retirement in an organised way so that they can lead a secured senior life with enough resources at hand to explore their areas of interest without worrying about health costs and finances.
Working women often face gender bias at the workplace when it comes to pay or feel the pressure of family responsibilities weighing on them. Life expectancy is another key reason why women should plan more to achieve their retired life goals.
The financial gap
The pay gap between the two genders is real — and that means women are able to put aside less money as savings compared with men.
Apart from the gender wage gap, women are more likely to take time off to care for children or elderly relatives. Even though more men are increasingly taking on the role of caregivers, in our country it remains a role predominantly taken up by women.
Such career breaks can affect a woman's retirement preparedness, especially if you are taking an early career break between the age of 35 and 45, which is when many working women are starting families and also hitting their highest annual earnings.
Even when these women rejoin the workforce, they lose out on years of salary gains or promotions and end up missing out on compounding interest over the course of their lives. Although the financial gap between men and women is narrowing, there's still a lot of distance to close in on.
Putting away more money earlier in your career into avenues that will earn good returns can help your savings grow even if you are not working for a while.
Planning early for one's life goals and making prudent investments is the key to protecting one's wealth, and more so for women.
Health and life expectancy
It is necessary to remember that men and women are biologically two fundamentally different creatures. As a result, healthcare and medical requirements are different.
Various studies have found that women are more susceptible to certain forms of cancer and tend to develop other chronic ailments such as arthritis and osteoporosis at a higher rate than men.
At the same time, women live longer than men. According to the 2011 census, there are 4.05 crore women who were 65 years and over compared with only 3.6 crore men in that age group. Moreover, the average life span in India for women is 69.8 years, while for men it is 67.3 years.
As a result, the healthcare costs for women are likely to be substantially higher than that for men.
According to the HealthView Services Report — The High Cost of Living Longer: Women & Retirement Health Care, it was estimated that lifetime healthcare costs for a 65-year-old woman living till 87 years will be nearly 18 per cent higher on an average compared with men.
Hence, the younger you are, the larger this healthcare cost differential becomes.
It is necessary to take these factors into consideration when planning your retirement.
You must ensure that all the additional healthcare and day-to-day expenses are met comfortably, without having to compromise on the overall quality of life. In order to ensure maximum coverage and benefits, you can use various online calculators to estimate your retirement savings goals.
Family goals
Whether it is by natural destiny or social design, women more often than not take up the role of the caregiver. They tend to give the needs of others more importance. If you are a working professional or a home entrepreneur — single or married — it is more than likely that you are also juggling the unpaid role of a family caretaker and making other financial sacrifices in your journey to achieve your life goals.
Life goals see no gender and women should have equal benefits that empower them to achieve their life goals. An interesting finding of Bajaj Allianz Life India's Life Goals Preparedness Survey 2019 showed that women are looking to enrich their lives by setting goals that enable them to have a well-balanced life. They have a higher inclination towards travel, health and fitness compared with their male counterparts.
To achieve your long-term life goals such as traveling the world, retiring rich and healthy, or sending your child to study abroad, you should start investing as early as possible.
Today, many investment solutions have evolved. Life insurance and small savings have always been safe avenues, while mutual funds, stock markets, realty, gold funds are also in favour now. Life insurance products are also more innovative and value-packed now. You can customise these products based on your needs.
Allocating a portion of your income systematically every month in your choice of investment goes a long way in building a corpus for your life goals, and reap benefits in the long run. So, by being financially proactive, you can have a smooth and fruitful retirement.
The writer is MD & CEO, Bajaj Allianz Life