US lets India work on Iran's Chabahar port
Exemption from some sanctions for building port, a railway line for Afghanistan, and oil imports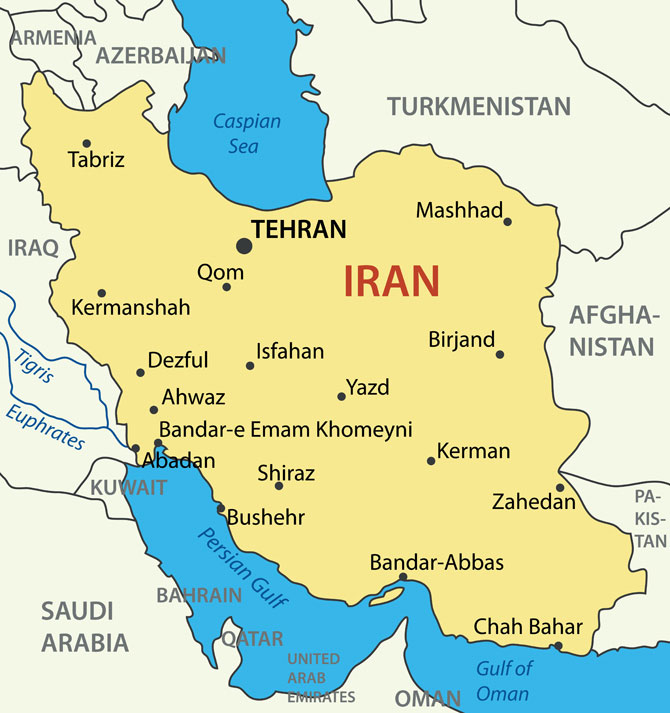 To a question on the fate of Chabahar Port after the US reimposed all its sanctions on Iran, the spokesperson said, "This exception relates to reconstruction assistance and economic development for Afghanistan. These activities are vital for Afghanistan's growth."
(Shutterstock)
---
Washington
|
Published 07.11.18, 06:21 PM
|
---
The United States has exempted India from the imposition of certain sanctions for the development of the strategically-located Chabahar Port in Iran, along with the construction of a railway line connecting it with Afghanistan, an US state department spokesperson said on Tuesday.
The decision by the Trump administration, which a day earlier imposed the toughest ever sanctions on Iran and is very restrictive in giving exemptions, is seen as a recognition by Washington of India's major role in the development of the port on the Gulf of Oman, which is of immense strategic importance for the reconstruction of war-torn Afghanistan.
"After extensive consideration, the Secretary (of State) has provided for an exception from the imposition of certain sanctions under the Iran Freedom and Counter-Proliferation Act of 2012, with respect to the development of Chabahar Port, the construction of an associated railway and for shipment of non-sanctionable goods through the port for Afghanistan's use, as well as the country's continued imports of Iranian petroleum products," the state department spokesperson said.
To a question on the fate of Chabahar Port after the US reimposed all its sanctions on Iran, the spokesperson said, "This exception relates to reconstruction assistance and economic development for Afghanistan. These activities are vital for Afghanistan's growth."
In May 2016, India, Iran and Afghanistan inked a pact which entailed the establishment of Transit and Transport Corridor among the three countries using Chabahar Port as one of the regional hubs for sea transportation in Iran, besides multi-modal transport of goods and passengers across the three nations.
The port in the Sistan-Balochistan province on the energy-rich nations southern coast is easily accessible from India's western coast and is increasingly seen as a counter to Pakistan's Gwadar Port, which is being developed with Chinese investment and is located at a distance of around 80 km from Chabahar.
The Chabahar Port is considered a gateway to golden opportunities for trade by India, Iran and Afghanistan with central Asian countries besides ramping up trade among the three countries after Pakistan denied transit access to India.
The US decision to give India exemption from the imposition of certain sanctions for the development of the port is driven by a South Asian strategy, which was announced by President Donald Trump in August. It states that India has a major role in bringing peace and development in Afghanistan.