Fed resolves to speed up rate hikes; top priority to tame inflation
A larger-than-usual increase of half a percentage point 'will be on the table for the May meeting' stated Jerome Powell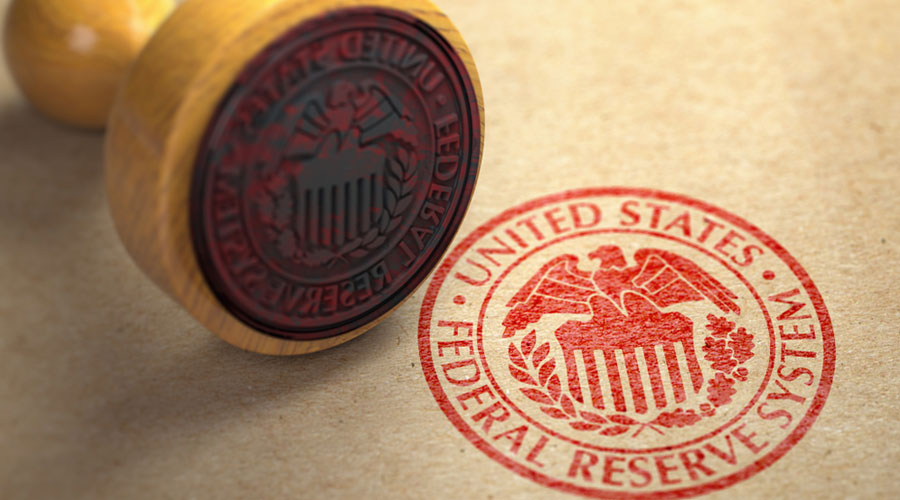 Representational image
Shutterstock
---
New York
|
Published 23.04.22, 12:49 AM
|
---
Jerome H. Powell, the chair of the US Federal Reserve, signaled on Thursday that the central bank was prepared to raise interest rates rapidly starting in May as it tries to cool down the economy and prevent fast inflation from becoming a lasting feature.
A larger-than-usual increase of half a percentage point "will be on the table for the May meeting," Powell said on Thursday, after explaining that at a moment of high inflation "it is appropriate, in my view, to be moving a little more quickly" to raise borrowing costs in an effort to cool down demand and the broader economy.
Powell's remarks, at an International Monetary Fund debate on the global economy, are likely to cement investor expectations for a large interest rate increase at the central bank's meeting on May 3-4.
Markets worldwide wilted on Friday as traders ramped up interest rate hike bets following Powell's hawkish comments. In the US, the Dow Jones Industrial Average was down 2.12 per cent, the S&P 500 was down 1.96 per cent and the Nasdaq Composite fell 2.19 per cent ending a torrid week that saw bond yields surge on expectations of interest rate hikes. The Sensex fell 715 points on Friday.
In the currency markets, the pound is down 1.36 points to the dollar, while the rupee fell 25 paise on stronger outflows in expectations of a rate hike in the US.
Powell  on Thursday spoke at a challenging juncture for the US and the global economy. Growth has rebounded strongly from early in the pandemic, but that progress has come alongside stubbornly rapid inflation in the US and other economies.
As prices rise at a pace not seen in decades, Russia's war in Ukraine is exacerbating the situation by further disrupting supply chains and pushing up gas prices. At the same time, the conflict is expected to spur recessions in several Eastern European economies this year and is damaging the broader global economic outlook.
While US policymakers have been monitoring the risks to growth, they are even more concerned with the war's impact on inflation, from a domestic economic perspective. America's Consumer Price Index for March showed that prices climbed 8.5 percent from a year earlier, the fastest pace since 1981, as oil prices surged amid the conflict, rents continued to climb and an array of goods and services became more expensive.
The breadth and persistence of high US inflation have unsettled Powell and his colleagues. While they had initially hoped rapid price increases would fade as the economy returned to some version of normal, in March the Fed began lifting interest rates as it tries to keep high inflation from becoming more permanent.
Stock impact
Hawkish comments from the US Federal Reserve had its reverberation in the stock and forex markets on Friday with the benchmark Sensex sliding almost 715 points and the rupee declining 25 paise to close at 76.42 against the dollar. 
The bond markets reacted with yields on the benchmark 10 year paper rising three basis points to 7.17 per cent.
Market circles said continued selling by foreign portfolio investors contributed to the lower close. 
The Fed comments come at a time corporate results have not been rosy and firms have seen their margins getting hit by rising input prices. 
The forex market also felt the heat.  "The rupee closed 25 paise higher at 76.42, on the back of dollar demand from large corporates and speculative buying on account of weakness in stocks," said Anindya Banerjee, VP, currency derivatives and interest rate derivatives, at Kotak Securities Ltd.  
"Overnight hawkish comments from US central bank chief has increased odds of a 75 basis points rate hike in upcoming FOMC meetings. This is a major reason why dollar has been bid all day. A strong  dollar index and weak Chinese yuan is adding to the downward pressure on the rupee,'' he said. 
NYTNS with inputs from Mumbai Bureau