Union Budget 2021-22: Modi govt likely to set ambitious disinvestment target
Centre looks set to miss the target for the current fiscal by a huge margin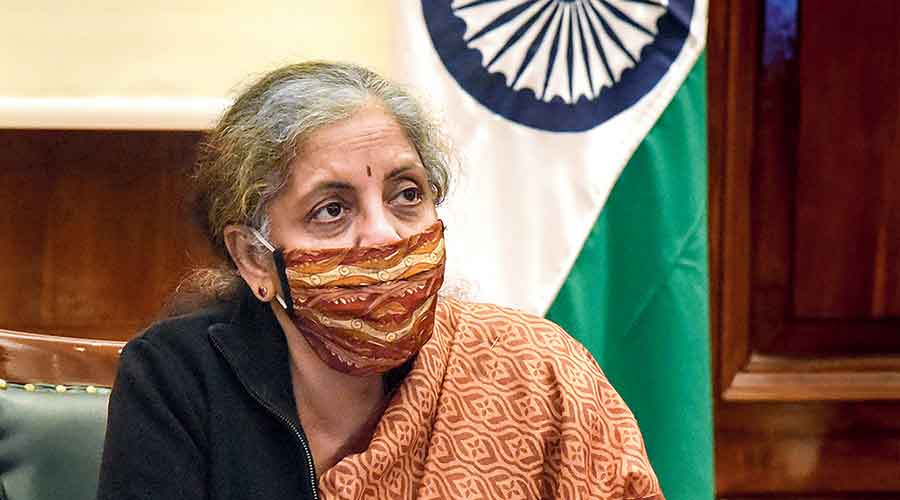 ---
---
The Modi government is likely to set an ambitious disinvestment target in Budget 2021-22 even as it looks set to miss the target for the current fiscal by a huge margin.
The disinvestment plans of the current fiscal were hit by the Covid-19 pandemic, but that would not deter the government on its reform agenda, finance ministry officials said.
They said the finer details of the exercise were being discussed and the target would be a realistic one given the state of the economy.
Finance minister Nirmala Sitharaman in May had said the Centre would come up with a new public sector policy and open up all the sectors to private companies.
In the new policy, the government will have a list of strategic sector companies, where at least one and a maximum of four central public sector enterprises will be allowed to operate, meaning the others will be privatised. In the other sectors, all PSUs will be privatised.
Analysts said at present about 57 PSU listed companies excluding those in the banking and financial sector have an average equity holding by the government of about 71 per cent. Their average market capitalisation is more than Rs 10 lakh crores.
"The government could target about 30 per cent of these holdings to raise resources of around Rs 2 lakh crores spread over the next two years, which could be channelised for funding public infrastructure," they said.
Fitch Ratings said the government planned to privatise some state-owned enterprises, of which more than 200 are owned by the central government and 800 by state governments.
"A wide-ranging privatisation push involving large state owned enterprises could be transformative. However, it remains unclear whether the government plans to surrender its majority control. The strength of market demand for state assets is also yet to be tested," it said.
Industry chamber CII said the government should not only exit loss making enterprises such as Scooters India, Air India, HMT, Cement Corporation of India and British India Corporation but also the profitable ones and implement the disinvestment of LIC.
"As a first step, there is a need to bring the government stake to below 49 per cent in these companies, which will improve valuations. Subsequent disinvestment could
be made in tranches as valuation improves. The list of PSUs where the government intends to
bring its share below 51 per cent should be announced in advance, to improve valuations prior to disinvestment."
The mega initial public offer (IPO) for LIC as well as follow-on offerings for New India Assurance and GIC could be moved to the next fiscal because of legislative changes and expected demand.
Though the process to privatise BPCL, Air India, Shipping Corporation and BEML have started, it is unclear whether they would be completed in the current fiscal itself or would drag on beyond March.
The government has budgeted Rs 2.10 lakh crore from stake sales this fiscal, including Rs 1.20 lakh crore from disinvestment and Rs 90,000 crore from selling stakes in financial institutions.
The ambitious target was meant to beef up non-tax revenue and make up for a lower than expected rise in tax collection, even before the pandemic spread its tentacles. The receipts so far have been Rs 28,298 crore, which includes stake sales from Bond ETF.