Uneasy truce ahead of Indigo EGM
The company has convened the meeting on a joint requisition made by promoters Rakesh Gangwal and Rahul Bhatia representing the IGE Group and the RG Group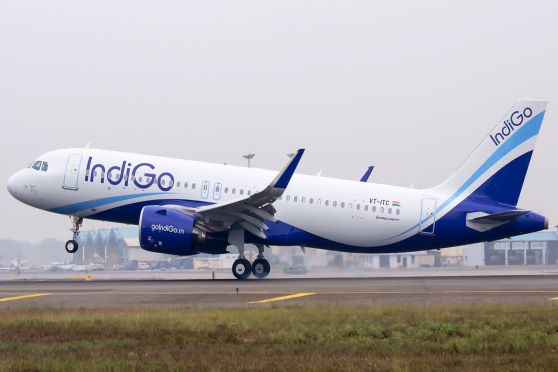 Representational image.
File photo
---
Mumbai
|
Published 25.12.21, 12:54 AM
|
---
The warring promoters of InterGlobe Aviation, the parent of Indigo Airlines, have arrived at an uneasy truce ahead of the extraordinary general meeting (EGM) to be held on December 30 where shareholders will vote on resolutions to amend the articles of association.
The company has convened the meeting on a joint requisition made by promoters Rakesh Gangwal and Rahul Bhatia representing the IGE Group and the RG Group respectively.
During the meet, shareholders will have to vote on the proposal to amend its articles of association (AoA) which gives the promoters the right of first refusal (RoFR) over the acquisition of each other's shares and other tag-along rights.
Indigo is the country's largest airline in  with a market share of over 53 per cent.
The truce is a result of an order handed down by the London Court of International Arbitration (LCIA) in September which ruled that the AoA should be amended and that the clause relating to the RoFR ought to be scrapped.
The court had given them 90 days' time to implement its directions. Following this, Gangwal had moved the Delhi High Court seeking directions for calling the EGM. However, the Delhi High Court did not grant the plea.
Bhatia and his family hold a stake of 38.18 per cent and Gangwal, his family and a group entity own 36.61 per cent as per shareholding for the period ended September 30, 2021.
It is still too early to speculate what the fallout of the AoA amendment will be. But there is a growing speculation that a foreign airline like Qatar Airways may acquire a stake in the company.
Differences between the two promoters had come out in the open in July 2019 after Gangwal wrote a letter to the Securities and Exchange Board of India seeking its intervention to address corporate governance issues in the company.
He had also raised questions about certain related party transactions (RPTs) between IndiGo and entities belonging to the IGE group.
He also alleged that these transactions between IndiGo and the IGE group did not have the approval of the board and the audit committee and were often backdated and that many of the RPTs undermined the interests of the airline.
He also said there had been several misrepresentations in the company's Red Herring Prospectus (RHP) dated October 16, 2015. All these charges were rejected by the IGE group.
The AoA says that if a transferring shareholder proposes to transfer or sell shares outside the stock exchange, it will have to first notify the other shareholder in writing disclosing the the number of shares, the proposed price in cash, the identity of the third party purchaser, the proposed closing date for the transfer which shall not be less than 45 business days of the date of the notice apart from any other material terms of the agreement between the seller and the buyer.