Uco, UBI to get Rs 5,235cr as capital infusion
Government to invest Rs 2,159 crore in United Bank of India and Rs 3,076 crore in Uco Bank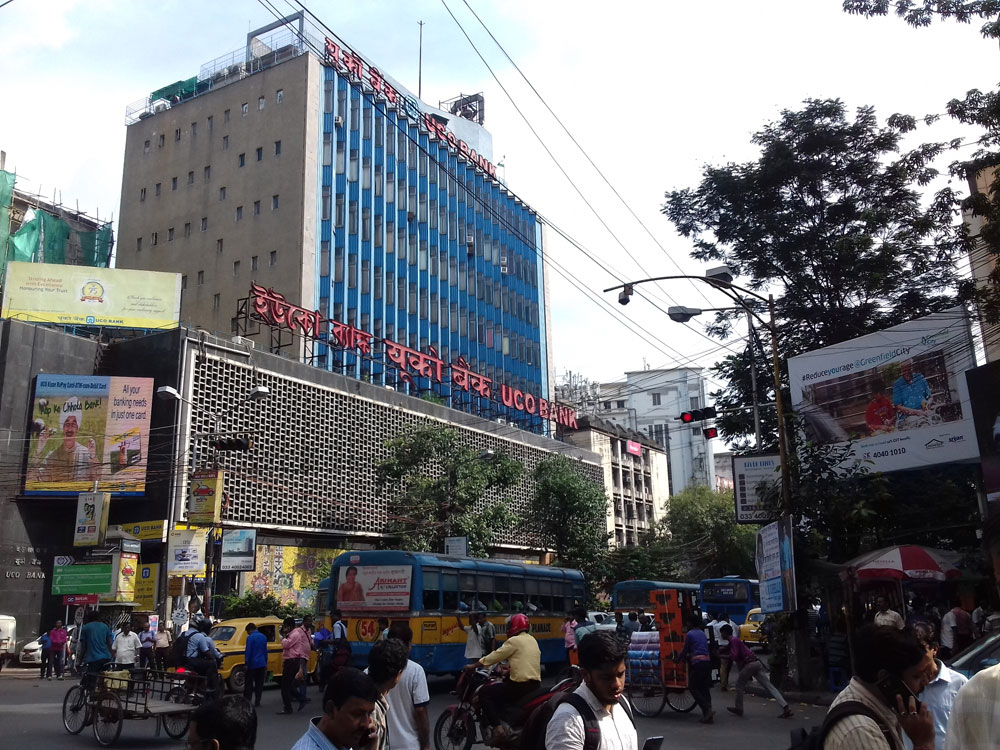 ---
|
Calcutta
|
Published 01.01.19, 08:24 PM
---
Two Calcutta-based banks will receive a fresh dose of capital infusion worth Rs 5,235 crore from the central government as part of its recapitalisation initiative for public sector lenders.
The government has decided to invest Rs 2,159 crore in equity capital through preferential allotment in United Bank of India and Rs 3,076 crore, also via preferential allotment, in Uco Bank.
Both banks, which are under the RBI's prompt corrective action (PCA) framework, have seen a deterioration in capital adequacy and a rise in non-performing assets in the quarter ended September 30, 2018.
The capital adequacy ratio of United Bank of India for the quarter ended September 30, 2018, was 7.82 per cent, lower than the stipulated 9 per cent capital-to-risk weighted asset ratio. The ratio was 10.70 per cent in the corresponding quarter of the previous year.
The gross NPA ratio of the bank was 22.69 per cent during the quarter against 18.80 per cent in the corresponding quarter of the previous year.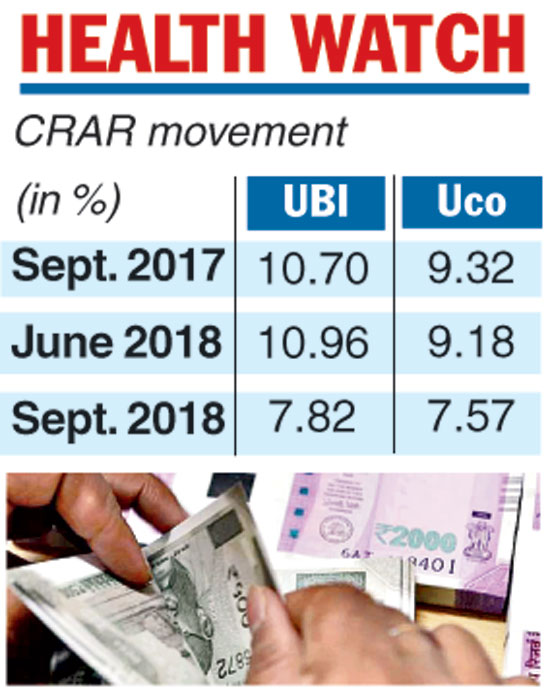 Uco Bank's capital adequacy ratio during the quarter was 7.57 per cent, lower than 9.32 per cent in the corresponding quarter a year ago. The gross non-performing assets of the bank increased to 25.37 per cent from 19.74 per cent a year ago.
Earlier this year, the Centre said it would inject about Rs 65,000 crore in state-run banks in 2018-19. But last month, the government moved a proposal in Parliament to enhance the bank recapitalisation outlay, resulting in an infusion of over Rs 83,000 crore.
The government had said that it would help public sector banks to meet capital norms under Basel III and provide capital to PCA banks so that they can achieve the threshold of 9 per cent CRAR, 1.875 per cent capital conversion buffer and a 6 per cent NPA threshold and help them come out of the PCA framework that puts restrictions on expansion.
Recapitalisation is essential with even the RBI in its financial stability report pointing out that public sector banks under prompt corrective action may fail to maintain the required capital adequacy in the case of a deterioration in bad assets unless capital infusion takes place.
Allahabad Bank rate
Allahabad Bank has increased its marginal cost of funds based lending rates by 10 basis points across tenures from January 1, 2019. The one-year MCLR rate has increased to 8.75 per cent from 8.65 per cent.