Turkey rejects wheat shipment from ITC
Both international and domestic buyers have rejected a series of tea consignments due to the presence of pesticides and chemicals beyond permissible limits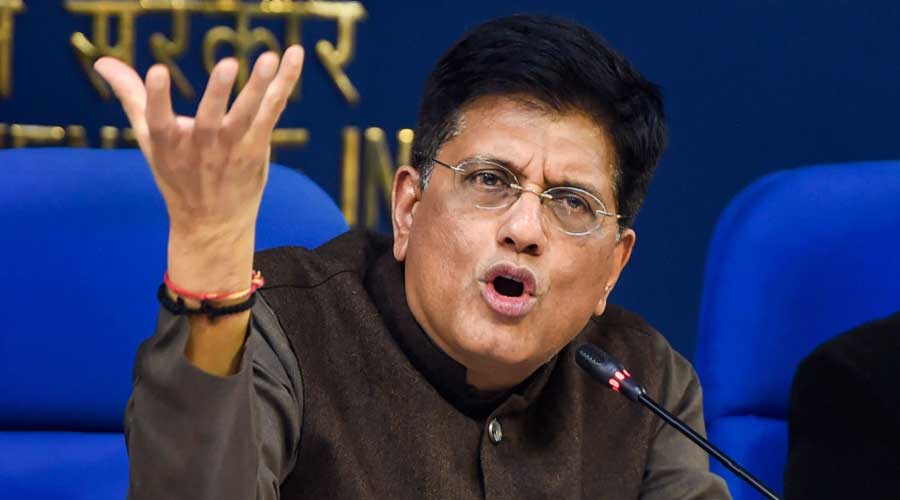 ---
Published 04.06.22, 02:14 AM
|
---
The government has ordered an investigation into Turkey's rejection of a wheat consignment from FMCG major ITC over phytosanitary concerns.
"The Letter of Credit came from the Netherlands and the wheat met all the testing requirements. The wheat shipment was supposed to head for Holland but we have no knowledge of when it was diverted and who diverted it. Even ITC was unaware of this until reports said it had sold the consignment," commerce and industry minister Piyush Goyal told reporters.
"You all know how big a company ITC Limited is. You will be surprised to know that these goods were bought by the Netherlands from ITC. ITC was not aware that it was for Turkey. They themselves found out about it via a news report. This consignment was thoroughly checked according to the requirements of the Netherlands," Goyal added.
On Tuesday, the Turkish authorities denied permission to an Indian wheat consignment . 
"The company had exported to a Netherlands customer on FOB (free on board) terms and the cargo was loaded after being checked and cleared by both the buyer nominated surveyors, as well as by the plant quarantine authorities," an ITC spokesperson said.
Bitter tea
Both international and domestic buyers have rejected a series of tea consignments due to the presence of pesticides and chemicals beyond permissible limits, the Indian Tea Exporters Association said.
No charge on food bill
Piyush Goyal on Friday said restaurants cannot add "service charge" to the food bills, although customers at their discretion can give tips separately.
He said if restaurant owners want to pay higher salaries to their employees, they are free to increase rates on their food menu as there are no price controls in the country.
The consumer affairs ministry after meeting the restaurant association had said the government will soon come out with a legal framework to stop restaurants from imposing service charges on customers as the practice is unfair.
The ministry had come out with guidelines in 2017 as the issue erupted, but that seems to have not resolved the problem.