The best crypto launchpads: BoostX, TrustPad, and GameFi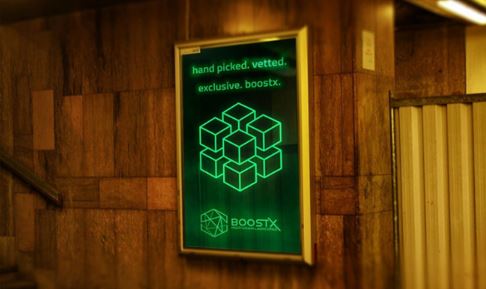 ---
Published 13.05.22, 04:51 PM
|
---
Crypto launchpads, also known as IDO (Initial DEX Offering) platforms, are used to launch new coins and crypto projects, as well as raise liquidity. Becoming the new big thing not only in the crypto market as a whole, but more so in the decentralised finance (DeFi) sector,  IDOs are a decentralised trading platform that allows anyone to fund any new project using currencies or tokens.
They are good for the crypto market. As IDO initiatives gain traction, the consequences of that traction may enhance the value of these coins, resulting in benefits for early contributors. Both developers and investors are motivated to join IDOs because of the mutual advantage. Launchpads can provide regular investors with the opportunities that were only available to large-scale investors in the past. Some of the best launchpads include BoostX, TrustPad, and GameFi.
BoostX
One of the most diverse launchpads out there, BoostX provides the required technology for a successful presale and launch on almost any blockchain. With various features on its presale dashboard such as dynamic pricing and professional crypto assistance, BoostX has a lot to offer its users.
Focused on providing a safe environment for companies to start, as well as exceptional investment opportunities for investors, BoostX has become one of the best launchpads and is currently dominating the market. 
BoostX is extremely secure, as DeFi initiatives are carefully selected and monitored to ensure the best security, allowing new cryptos to be worry-free when joining.
TrustPad
Known for being the safest launchpad out there, which is pretty evident by its name, TrustPad is a one-of-a-kind launchpad that ensures that all funds are secure and safe.
By reducing the friction associated with current platforms, the goal is to give users a completely integrated limit order experience. Users can execute to earn, resulting in a long-term ecosystem where new traders can learn more about the processes that support transactions. Small to midsize businesses, enterprises, and free users can all use TrustPad.
GameFi
As you may have gathered by the name, this specific launchpad focuses on the gaming sector of the crypto market. From gaming, lotteries, and NFTs, GameFi is aiming to become a platform that allows users to interact with players from all over the world without any restrictions.
There are many gaming launchpads out there, but the main thing that sets GameFi apart is the fact that it tackles the major issue of cost. Where other gaming platforms charge a large sum of money for these features, GameFi solves this issue by tokenising the platform. Using the Solana blockchain to secure user data allows GameFi to be cost-efficient and fast.
Which launchpad is the best for new coins entering the market?
With all of these launchpads having their pros, the one that has shown the most development and has the most to offer is BoostX. Not only does it offer a wide variety of features based on the differing needs of alternate coins, but it has also shown consistent progress and security, which is reassuring for new coins.
BoostX
Website: https://www.boostx.finance