Telcos flay plan for private 5G networks
The Broadband India Forum (BIF), the industry body of tech players such as Facebook and Google, welcomed the recommendations to allow private networks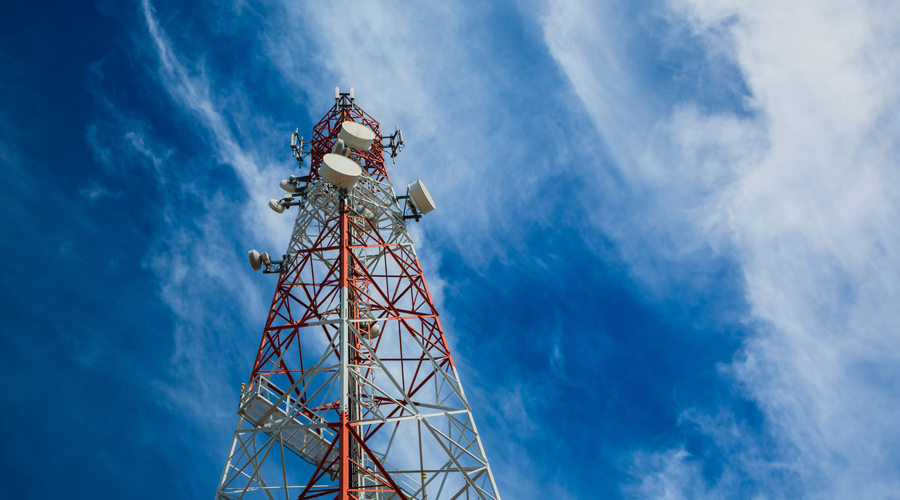 Representational Picture
File Picture
---
New Delhi
|
Published 18.04.22, 04:17 AM
|
---
Spectrum users have started squabbling over the telecom regulator's recommendation to earmark certain bands for captive wireless private networks.
The cellular operators under the COAI have opposed regulator suggestions of allowing enterprises to build their own private 5G networks for captive purposes.
The suggestion has been welcomed by the Broadband India Forum (BIF).
Technology players such as Facebook, Google, Indian Space Association (ISpA) want the 28.5GHz band spectrum to be reserved and allocated exclusively for satellite communications (satcom) services.
The COAI said "by allowing private captive networks for enterprises, telecom regulator Trai is dramatically altering the industry dynamics and hurting the financial health of the industry rather than improving it".
"Telecom service providers have and going forward will invest lakhs of crore rupees in network rollouts. Enterprise services constitute 30-40 per cent of the industry's overall revenues. Private networks once again disincentivises the telecom industry to invest in networks and continue paying high levies and taxes."
The Broadband India Forum (BIF), the industry body of tech players such as Facebook and Google, welcomed the recommendations to allow private networks.
"In terms of private networks, Trai's recommendations are balanced and practical and address the interests of the telcos, the enterprises, as well as the public – since more private networks would lead to more employment opportunities and business, and in turn, translate into greater economic output and benefits," BIF said.
The Indian Space Association (IsPA) said "we welcome Trai's recommendation that calls for coexistence of satellite communications and IMT in the 27.5-28.5GHz band. We also appreciate recommending an exclusion zone for satellite earth stations in the 27.5-28.5GHz band."
IsPA opposed the inclusion of all spectrum in the 24.25-28.5GHz bands along with low and mid bands in the auction as it was a case of oversupply to the telecom operators at the cost of the satellite industry.
"The 24.25-27.5GHz bands along with  3.3-3.67GHz bands would be more than sufficient for 5G. Therefore, in line with the global best practices, the 28GHz band should be allocated exclusively for satellite communications," it added.
In its recent recommendations, telecom regulator Trai said spectrum in three bands – 3700-3800MHz, 4800-4990MHz and 28.5-29.5GHz band – could be earmarked for captive wireless private networks which, it felt, could co-exist with non-IMT services.
In the 28.5-29.5 MHz band, Trai said: "A software based transparent system should be built to permit the establishment of private networks and satellite earth Stations based on the geo-coordinates of the proposed location on interference free co-existence basis."
The regulator added: "DoT should develop a digital map with geographic coordinates of all the existing and future satellite earth stations as well as geographic coordinates of the premises of Private Network locations. Based on this database, permissions for establishment of new installations may be provided to the licensees."