TDS rules on crypto currencies
Income-tax department comes out with detailed disclosure requirements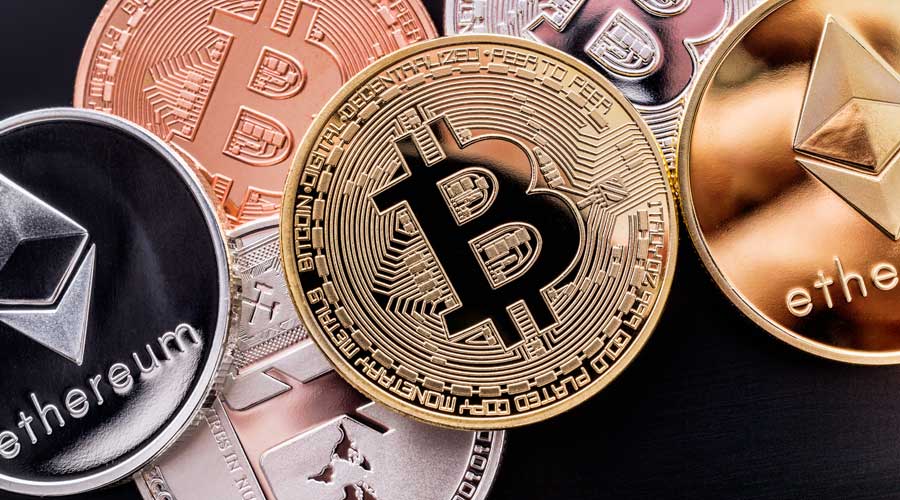 From July 1, tax deducted at source (TDS) of 1 per cent will be levied on payments towards virtual digital assets or cryptocurrencies beyond Rs 10,000 in a year
Representational picture
---
New Delhi
|
Published 23.06.22, 01:22 AM
|
---
The income-tax department has come out with detailed disclosure requirements for TDS deductions for virtual digital assets, under which the date of transfer and mode of payment will have to be specified.
From July 1, tax deducted at source (TDS) of 1 per cent will be levied on payments towards virtual digital assets or cryptocurrencies beyond Rs 10,000 in a year, as the Finance Act 2022 has introduced Section 194S in the I-T Act.
The Central Board of Direct Taxes (CBDT) on June 21 notified certain amendments in I-T Rules with respect to furnishing TDS returns in Form 26QE and Form 16E.
The CBDT has notified that the TDS collected under Section 194S shall be deposited within 30 days from the end of the month in which the deduction has been made.
Deposit of tax so deducted shall be made in the challan-cum-statement Form 26QE. Narayan Jain, chairman DTPA representation committee, has welcomed the guidelines.
 "The TDS provisions will be applicable from 1st July 2022 but for considering the aggregate value of consideration in FY 2022-23, the consideration paid or credited from 1st April 2022 to 30th June 2022 will be added."
"However it has been clarified that amount credited or paid up to 30th June 2022 would not be subjected to TDS. The complication will arise when consideration is paid partly in cash and partly in kind or only in kind.
"Threshold of Rs 50,000 for the whole FY in case of specified person and Rs 10,000 for others is meagre and needs review," Jain added.
Om Rajpurohit of AMRG & Associates said the CBDT has attempted to clarify the applicability of TDS provisions where VDA is owned by an "exchange," a "person," or a "broker".