Tatas target permanent fix for Port Talbot
The European business remains a pain point for the company despite paying top dollars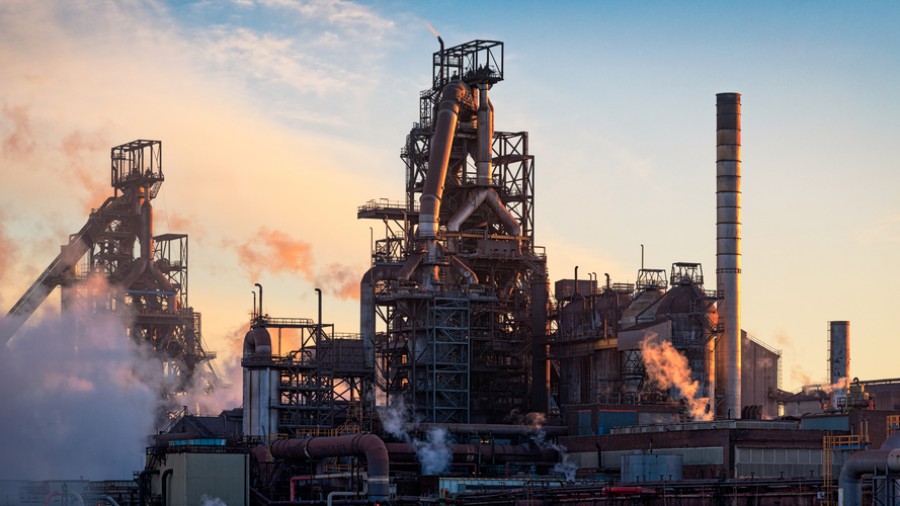 ---
Calcutta
|
Published 24.08.20, 05:07 AM
|
---
A "lasting solution" to the woes of Tata Steel's UK business has remained elusive for more than a decade as the parent in India could not sniff out enough resources to make the operation structurally viable after funding the losses and footing a bloated maintenance bill of an ageing plant year after year.
The European business — especially the UK operation — has been a pain point for Tata Steel which acquired it in 2007 at the top of the steel commodity cycle by paying top dollars. After spending $12 billion to buy it, the Indian company has invested at least $2.5 billion in the UK, not to mention suffering asset impairment of over $2.6 billion.
Despite selling off a large part of the UK business over the last 13 years and restructuring a complex pension programme to reduce its financial burden, Tata Steel has not been able to take up at least three key projects that could have given the operation — now limited to Port Talbot in Wales — a long shot at viability.
Tata Group boss N. Chandrasekaran told harried shareholders that the company was in "intense discussions" with British government to find a solution that is "lasting". "We have been actively engaged in Tata Steel Europe to find a sustainable and structural solution. Particularly in the UK, we are in discussions with the UK government," Chandra said at the annual general meeting of the company earlier this week.
A structural and sustainable solution would require bringing down the cost of operation at Port Talbot steelworks and make it competitive with the rest of the European steel mills. To achieve that, it had to put up a pellet plant, build more coke oven capacity and construct a large power plant  as they together account for a lion's share of the raw material cost.
Tata Steel's hugely efficient Indian operations at Jamshedpur and Kalinganagar or even the Netherlands site at IJmuiden, have pellet plants which can convert low-cost iron ore fines into pellets, resulting in significant savings.
A bigger coke oven plant similarly can lead to lower cost of coking coal for every tonne of steel. Tata Steel's other sites have an abundance of them. Moreover, the company needs to buy power from the grid and power cost in the UK is twice as high as the rest of the continent.
"After loss funding, capital expenditure for sustenance and compliance, there was hardly any business case for Tata Steel to pour more money to build any of these facilities at Port Talbot. Even then they will be nowhere close to the Indian plants, which are newer, has lower employee cost and lower contractor bill for maintenance," said a source aware of the matter.
It is not yet known whether the financial package Tata Steel is seeking from the Boris Johnson government would involve capex for any of these units. Alternatively, the company may junk steel making through the blast furnace route and install electric arc furnace (EAF), which will mostly recycle scrap and, hence, lower the need for iron ore pellet or coking coal.
However, the requirement of electricity will go up if it embraces EAF, which would also require less manpower. The workers' union at Port Talbot has already opposed any move towards scrapping blast furnaces and replacing them with EAF.
India operations
While the company struggled in the UK, Tata Steel splurged Rs 75,000 crore over the last four years in India. The domestic capacity went up 10 million tonnes as it built a plant in Kalinganagar and undertook an expansion and acquired Bhushan Steel and the steel business of Usha Martin.
The Indian operations contributed 90 per cent of the profit, which also ensured a higher quantum of profit. When Tata Steel acquired Corus Group Plc, now known as Tata Steel Europe, the installed capacity was 21 million tonnes (mt) compared with the India business of 5mt. Thirteen years later, deliveries from India now stand at 16mt installed capacity while Europe is down to a shade above 10mt.
Given the focus of the present management to grow profitably in India, the future of the UK operation will be contingent on the support of the British government.