Tata Consumer Products Ltd sees quick return to normalcy
Tata Sons chairman N. Chandrasekaran informs that demand is holding up, at the company's first virtual AGM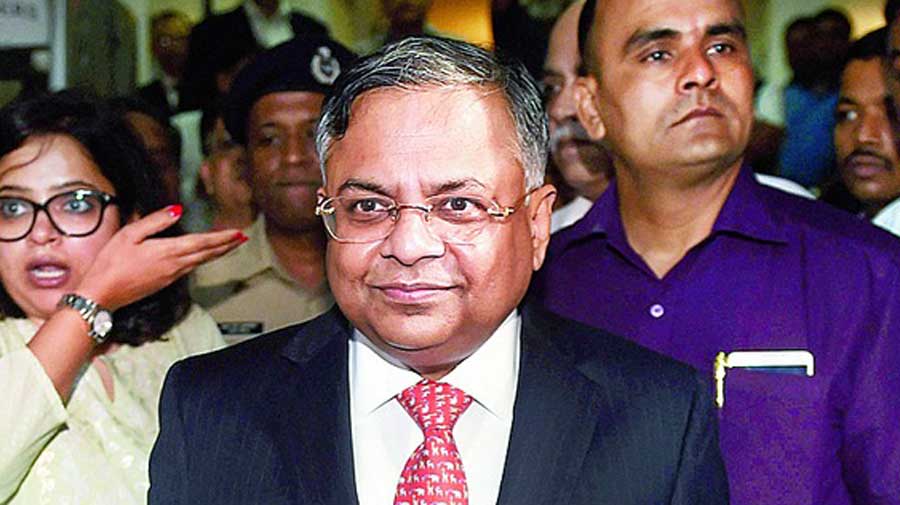 Natarajan Chandrasekaran
PTI file picture
---
Calcutta
|
Published 07.07.20, 02:47 AM
|
---
The Covid-19 pandemic had a mixed impact on the business of Tata Consumer Products Ltd — the food and beverage company from the Tata stable.
TCPL, formerly Tata Tea and Tata Global Beverages, saw demand soar from retail channels while it tanked for home consumption (hotel, restaurants and catering) during the lockdown period.
Tata Starbucks, the coffee chain joint venture with Starbucks, continues to reel under restrictions posed by governments at the state and the Centre. The JV is going to press pause on the rapid store expansion plans this year.
"Initially, the situation was very difficult, during March and April. We had difficulty in transportation and operation of the factory. The situation has now changed to almost normal. Levels are good nowand the companyis doing well. The demand is holding and in fact, in certain markets demand is a little higher than usual because in the packaged category people are stocking," Natarajan Chandrasekaran, chairman of Tata Sons and of the company, said at the first virtual annual general meeting of TCPL.
The AGM went on for close to two-and-half hours, clocking nearly the same duration of a physical meeting which annually takes place in Calcutta, with robust participation by the shareholders. Following are the key takeaways:
⦾ Starbucks: The JV had a good year clocking 21 per cent growth, backed by rapid expansion and in-store performance. It added 39 new stores during the year, taking the current count to 185 across 11 cities in India. However, only 50 per cent of them are operational now.
Even though the JV had an aggressive plan to open more stores and penetrate multiple cities, specifically in 2020- 21, it will probably be slow, Chandrasekaran said replying to multiple shareholderqueries.
He said the company is exploring additional revenue models, including delivery and open pick up systems.
⦾ Portfolio expansion: As health and wellness are expected to be key trends,  TCPL plans to focus on them. After merging the food business of Tata Chemicals — salt, spices and pulses — with TCPL in February this year, the company plans to get into more adjacent products. "We will look at many other products under the Sampann brand. You will see us launching more," the chairman noted.
⦾ Distribution: Several shareholders said they find it hard to locate TCPL products, including water which is sold under the Himalaya brand. "We are trying to ensure the online availability of the TCPL products portfolio. The Tata Digital platform will be available later this year. TCPL has been very focused only on tea and coffee for a very long time. We have taken a conscious call to create a broader company with food and beverages now. Our immediate focus would be to strengthen distribution and make the products available both online and in physical stores," the chairman assured.