Supreme Court sends Singh brothers to jail
A bench of Chief Justice U.U. Lalit, Justice Indira Banerjee and Justice K.M. Joseph direct a forensic audit of the share sales in Fortis Healthcare by its lenders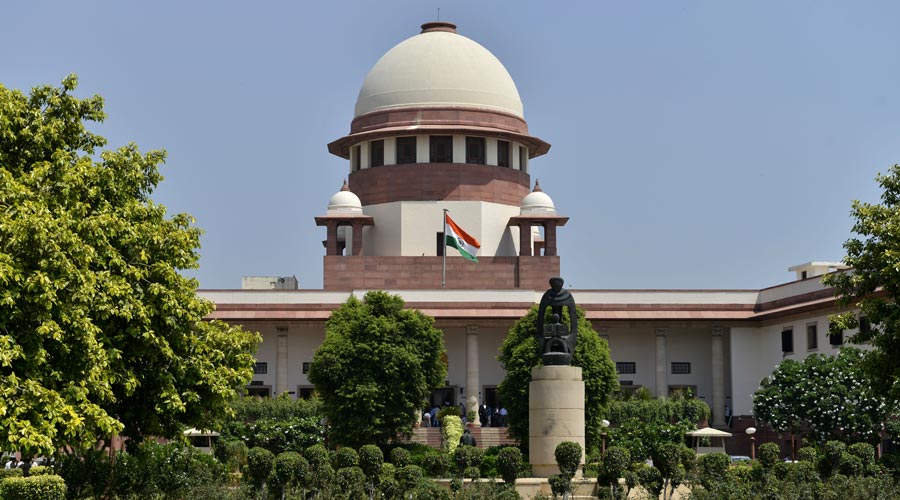 Supreme Court of India
File Photo
---
New Delhi
|
Published 23.09.22, 12:34 AM
|
---
The Supreme Court on Thursday sentenced the former promoters of Ranbaxy and Fortis Healthcare —Malvinder Singh and Shivinder Singh — to six months imprisonment in a contempt case filed by Japanese pharmaceutical giant Daiichi Sankyo to recover a Rs 3,600 crore arbitration award that it had won before a Singapore tribunal against the Singh brothers.
A bench of Chief Justice U.U. Lalit, Justice Indira Banerjee and Justice K.M. Joseph in their judgment — yet to be uploaded — directed a forensic audit of the share sales in Fortis Healthcare by its lenders to Malaysia-based IHH Healthcare. The court also declined to vacate the stay imposed by the court to permit the open offer made by IHH in 2018 to acquire a further 26 per cent shares in Fortis Healthcare.
The Malaysian company had earlier acquired a 31 per cent stake in the company. The Singh brothers were facing the court battle after Daiichi Sankyo had challenged the Fortis-IHH share deal to recover the arbitration award.
The IHH-Fortis deal is stuck due to the legal fight between Daiichi and the Singh brothers. In 2018, when some Indian lenders sold the pledged shares of Fortis Healthcare to the Malaysia-based firm, Daiichi went to court alleging that the former promoters of Fortis had assured them that their shares in the Indian hospital chain will cover the arbitral award amount.
On November 15, 2019,the top court held the former Ranbaxy promoters guilty of contempt for violating its order that had asked them not to divest their shares in Fortis Healthcare. Fortis Healthcare said, "We will go by the directions of the Supreme Court and will be seeking legal advice regarding our course of action."