Supreme Court fears loss of telco dues
Apex court worried that the AGR dues under bankruptcy would be 'wiped out' if they were allowed to proceed with their insolvency claims before the NCLT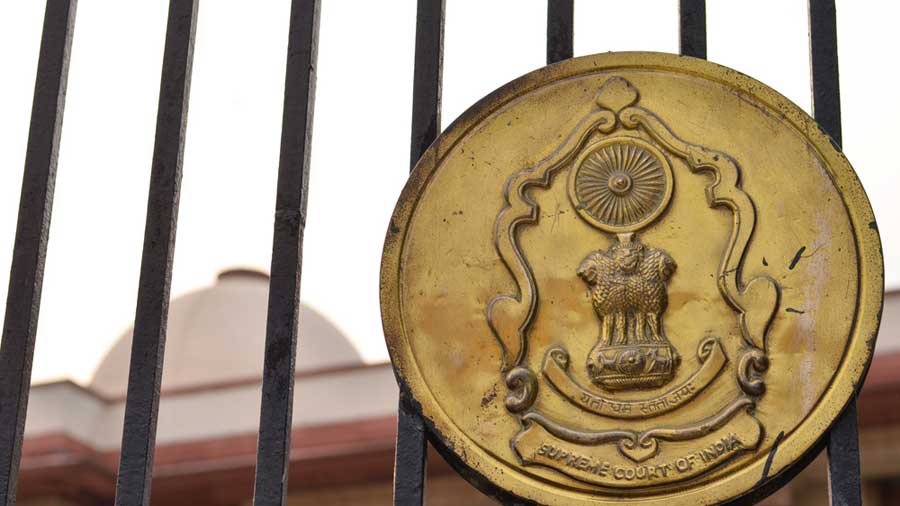 ---
---
The Supreme Court on Thursday said it was "extremely worried" that the AGR (adjusted gross revenue) dues of the telecom players under bankruptcy would be "wiped out" if they were allowed to proceed with their insolvency claims before the National Company Law Tribunal (NCLT).
The court had earlier in October 2019 directed the operators to cough up their dues — aggregating Rs 1.47 lakh crore — but operators such as Reliance Communications (R-Com) and Aircel had referred to their insolvency proceedings at the NCLT for their inability to pay the dues, which the apex court views as an attempt not to comply with its ruling.
"We are extremely worried that all AGR dues will be wiped out in the IBC process… After the spectrum sale, the new user will deny pending demands against the said spectrum," Justice Arun Mishra, who heads the three-judge bench, said.
The bench, which includes Justices Abdul Nazeer and M.R.Shah, said, "Spectrum trading is different from spectrum sale under IBC (Insolvency and Bankruptcy Code). Nobody can use spectrum without paying past dues."
Justice Mishra asked senior advocate Ranjit Kumar appearing for the Committee of Creditors (CoC) of Aircel whether "liabilities be wound up under the guise of selling spectrum under IBC".
However, Kumar defended the insolvency proceedings. He told the court that the insolvency laws in India were present from the 1920s. The Insolvency and Bankruptcy Code is the latest amongst the evolving company laws, Kumar told the court.
He argued that spectrum is a raw material for the telecom service provider and was a valid security for banks.
According to Kumar, the various agreements signed earlier by the operators with banks and the government recognised spectrum as security before banks. Such payments due to the financial creditors should have a preference over operational creditors in the proceedings under IBC.
"Banks' dues are similar to AGR dues, IBC doesn't allow AGR payment before paying banks. If all proceeds are used to satisfy AGR dues, banks won't get anything, will lose public money. If government allowed spectrum as security, it can't backtrack now. Even the ministry of corporate affairs wanted spectrum sale under IBC," Kumar argued.
He argued that banks, government need to coexist. "Let's not forget the strain on the economy. Government uses proceeds for public, banks use it for economic purposes."
The senior advocate argued that Section 238 of IBC prevails over any other law such as the Trai or Telegraph acts.
The senior advocate appearing for Bharti Airtel in his brief submission told the court that the company had paid all dues related to spectrum trading including the Rs 18,004 crore of AGR dues.
The arguments would continue on Friday.