Sunset clause for small firms
Perception of small firms being significant job creators pervades because job destruction by the small firms gets ignored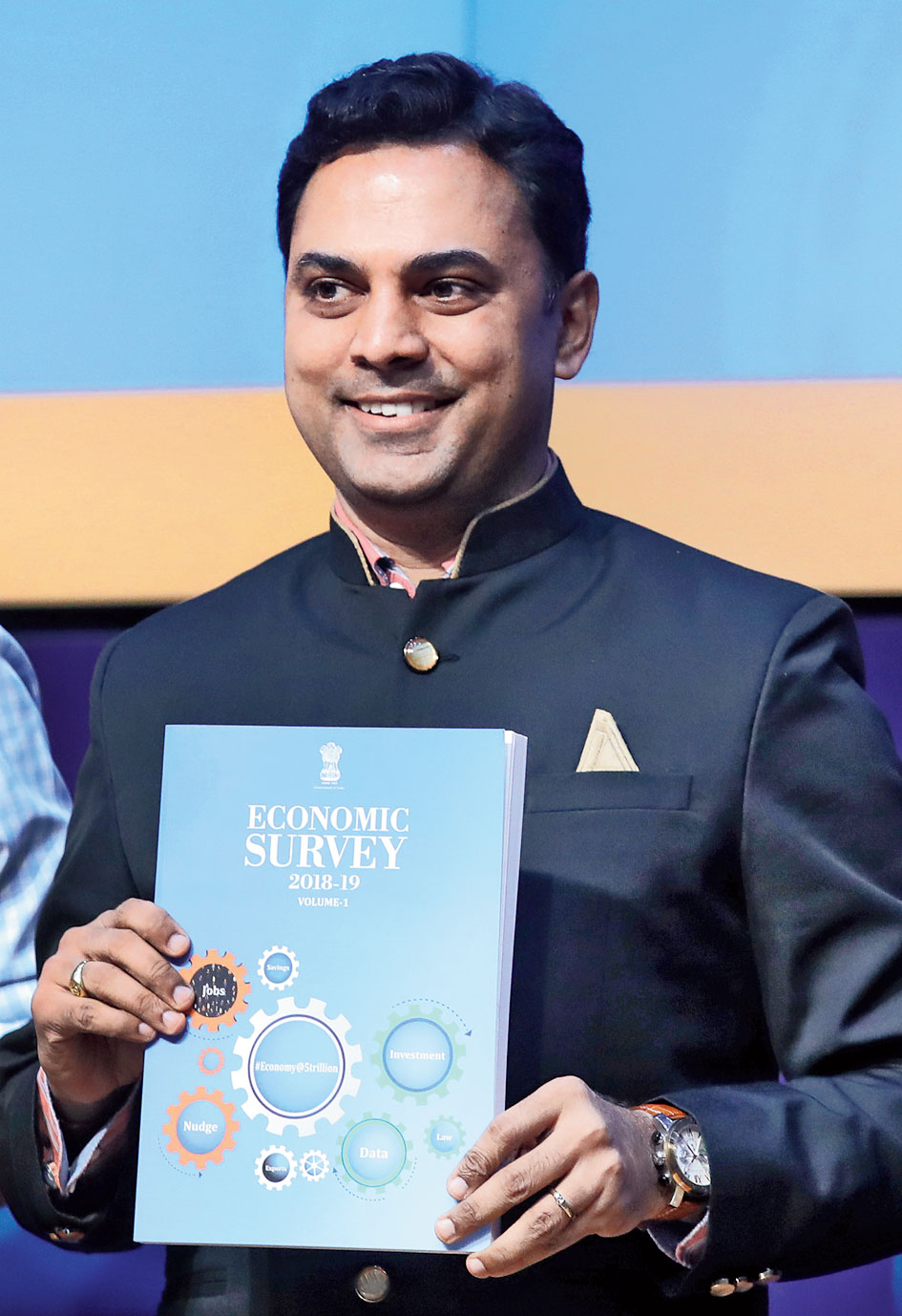 ---
New Delhi
|
Published 04.07.19, 07:16 PM
|
---
The Economic Survey slammed the practice of perpetual support to small and medium-sized enterprises on the grounds that they are mega job creators. Such a continuous hand-holding merely encourages these entities to keep a check on their scale of operations, the Survey said..
"A startling fact is how the bane of dwarfs, which are defined as small firms that never grow beyond their small size, dominates the Indian economy and holds back job creation and productivity," the Survey tabled in Parliament on Thursday said.
The perception of small firms being significant job creators pervades because job destruction by the small firms gets ignored. "Small firms destroy jobs as much as they create."
The Survey said governments should shift its focus to nurturing "infant" firms. Policy makers must ensure that support to small units are withdrawn after a specified time, forcing them to expand their operations and not live off government relief for ever.
"Once small firms know that they would receive no benefit from continuing to remain small despite ageing, their natural incentives to grow would get activated. This will generate economic growth and employment," it said.
"Dwarf" firms with less than 100 workers despite being over 10-years old account for 50 per cent of all organised firms by number. But their contribution to jobs is only 14 per cent, reveals the Survey.
By contrast, large firms — those with over 100 employees — account for 75 per cent of total job creation and close to 90 per cent of productivity. They make up just 15 per cent of the total units in the country.
In fact, their share in net value added is a miniscule 4.7 per cent despite dominating half the economic landscape.
On the other hand, young, large firms account for only 6.2 per cent by number but contribute a quarter of total employment and 38 per cent of net value added.
The Survey said the government needed to nourish small MSMEs to help them grow into big companies, though a greater focus should be given to creating more jobs. "Our policies must, therefore, focus on enabling MSMEs to grow by unshackling them," it said.
The survey cites "size-based incentives" irrespective of the firm's age and inflexible labour regulation as reasons for the problem.