SUD Life to leverage bank network
The Telegraph caught up with Mohit Rochlani to understand the reasons behind its industry-beating new business premium growth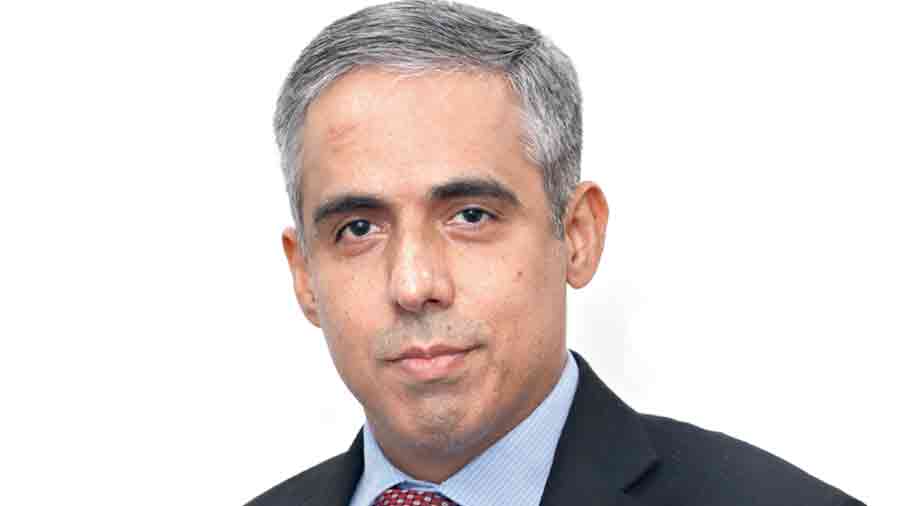 Mohit Rochlani
Sourced by The Telegraph
---
Published 16.05.22, 03:24 AM
|
---
Star Union Dai-ichi Life Insurance (SUD Life), the joint venture among Union Bank of India, Bank of India and Dai-ichi Life Holdings of Japan, has been one of the fastest growing life insurer in the country, buoyed by tailwinds such as  Covid-19. The Telegraph caught up with Mohit Rochlani — COO, SUD Life to understand the reasons behind its industry beating new business premium growth.
• What structural changes did Covid-19 bring to the insurance industry?
Lot of things have changed because of the pandemic. One was with regard to the awareness of insurance. Here, I am not talking only of life insurance, but health insurance and general insurance as well.  The customers realised that they need to be prepared for bad times which many of them had gone through during the pandemic.  It used to be a push product, but now people are asking for insurance.
If you see in terms of numbers also, the industry growth has improved and people have understood and are appreciating why insurance is important.
They are also appreciating how much insurance is required. A lot of people in India buy insurance, but most of them are under-insured. They buy either for tax benefits or either because a family member, related person or an acquaintance is an insurance agent. Earlier such purchase was essentially for the sake of buying insurance, but now people have understood the fact that they need to also figure out how much insurance is required.
• So the decline in Covid cases from the three waves that we have seen, has not affected demand?
Not really. Covid-19 is still there in our midst. What has happened in these two years is that the insurance companies have created training and awareness campaigns  The claims ratio has also increased and is earing pre-Covid levels.
Customers are also realising that the insurance companies are making claim payments without any hassles, even when the claims were five times of what they were before.
• What is SUD Life doing in terms of increasing its penetration or reach?
We are in a very interesting position. This is because we have two big banks as our promoters. One of our promoters — Union Bank of India also saw Corporation Bank and Andhra Bank being merged with it. So that has increased our overall base.
The customer base of the banks should be around 10 crore. Even if take 50 per cent of that as insurable population, I have a base of 5 crore and we have only touched the tip. We now do 1-1.25 lakh policies annually.
• Obviously bancassurace must be your top channel?
It is our largest channel, but what we are trying to do from this year is that we are diversifying into agency channel. Digital is also a key focus area for us. There are some specific products only available from this channel which are very cost-efficient, but those segments of customers are different. So our major focus will be on agency, digital apart from bancassurance. We are also looking at other channel like brokers, but we will be very selective here.
• How was 2021-22?
It was a fantastic year. On the retail front, we grew around 48 per cent. We are likely to be in the Top-3 in terms of growth. While the industry has also grown, we are more or less double of what the industry has grown. We want to make sure that this is not a one-time growth. Most of the things are in place for us to grow year-on-year by at least 25-30 per cent.
But, we are not in the game of numbers or rankings. We want to do good growth, strong quality of business and have good bottomline.