States seek policy body outside Niti Aayog after 6 years
A consultative forum for credible policy dialogue between the Centre and the states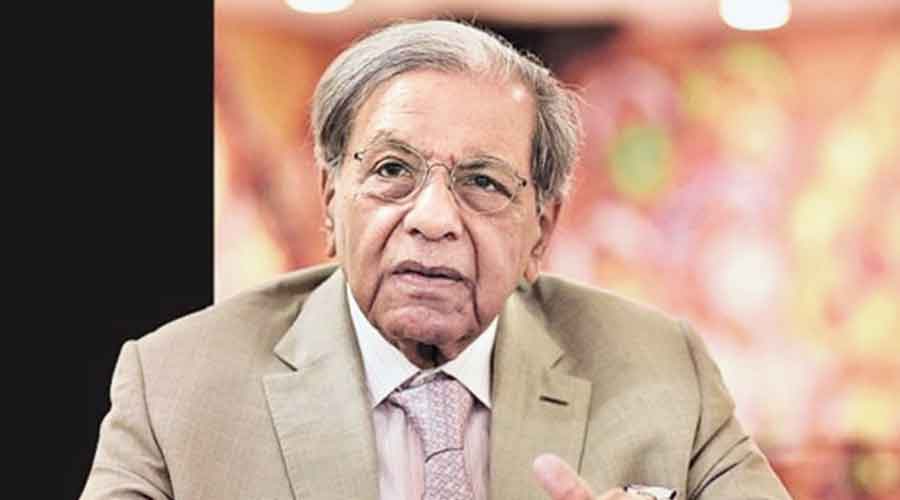 ---
New Delhi
|
Published 12.12.20, 03:35 AM
|
---
The Niti Aayog which replaced the decades-old Planning Commission with much fanfare in 2014 appears to have already outlived its usefulness to the states, who now want a new institutional arrangement for policy dialogue with the Centre.
Finance Commission chairman N. K. Singh said there was a need for another forum for the ongoing consultations after the abolition of the Planning Commission.
"With the abolition of the Planning Commission, many economists and policy makers have argued about an institutional vacuum. While the National Development Council (NDC) is performing an important function, the States have pleaded for a credible institution acting as a link for a policy dialogue with the Centre," Singh said at Ficci's 93rd annual general meeting. 
The NDC is the apex decision making body presided by the Prime Minister and whose meetings are attended by the chief ministers themselves.
In its statement of objectives, the Niti Aayog had given priority to co-operative federalism and the active involvement of the states in its activities — but after six years the states seem to think otherwise. The Narendra Modi- government had abolished the Planning Commission in one of its first decisions after coming to power in 2014. 
"We need to give serious consideration for a consultative forum for credible policy dialogue between the Centre and the states," Singh said.
He said the Niti Aayog has emerged as a credible think-tank and their work in the sphere of Centre-state relations needed to be recognised. However, the States are keen to have a different kind of a policy-based consultative forum. "This is an area that deserves the serious consideration of policymakers."
Besides the setting up of such a forum, Singh stressed the need for dialogue in five other areas to reinforce federal trust. He suggested a committee  for revisiting Schedule VII of the Constitution, which deals with the division of subjects among  the Union, state and concurrent lists.
He said there is a need to revisit the entire area of Article 282 of the Constitution which deals with grants for the public purpose. The legitimacy of all centrally sponsored schemes (CSS), which are in the domain of the states emanates from the use or misuse of Article 282, he said.
Based on the internal exercise of the 15th Finance Commission there are approximately 211 schemes, sub-schemes under the 29-umbrella schemes. 
"Considering that the States often protest that these schemes are ill designed and not suited to their specific needs and entails significant financial outlays by them, no State has really decided to abandon them," Singh said.