SBI reports 52 per cent rise in standalone net profits
The results were ahead of analyst estimates who had pencilled in a bottomline of around Rs 3,500 crore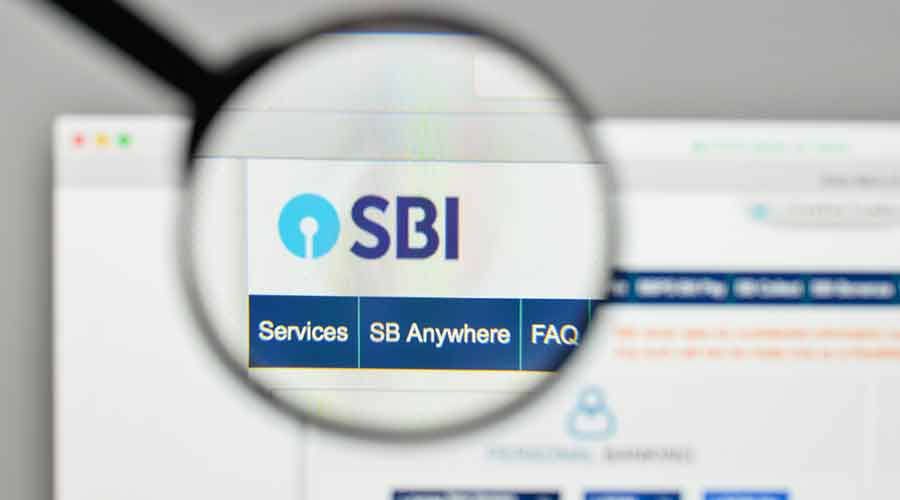 ---
|
Mumbai
|
Published 05.11.20, 01:16 AM
---
The State Bank of India (SBI) on Wednesday reported a 52 per cent rise in standalone net profits for the September quarter as provisions against bad loans fell. The country's largest lender posted a net profit of Rs 4,574.16 crore compared with Rs 3,011.73 crore a year ago.
The results were ahead of analyst estimates who had pencilled in a bottomline of around Rs 3,500 crore.
The bank's provisions fell to Rs 10,118.31 crore from Rs 13,138.93 crore in the year-ago period, of which provisions for non-performing assets (NPAs) declined to Rs 5,619.28 crore from Rs 11,040.72 crore a year ago.
Quality of assets also showed an improvement during the quarter with bad loans in absolute terms showing a decline of almost 3 per cent on a sequential basis to Rs 1,25,863 crore from Rs 1,29,661 crore at the end of the June quarter.
In percentage terms, the ratio of gross NPAs stood at 5.28 per cent, which was lower than 5.44 per cent during the preceding three months and 7.19 per cent in the year-ago period.
SBI pointed out that the Supreme Court in its September interim order had directed that the accounts which were not declared as NPAs till August 31 shall not be declared bad loans till further orders.
The bank said if it had classified these loans in accordance with RBI norms, its gross NPAs in absolute terms would have increased to Rs 1,40,251 crore, while the percentage of gross bad loans would have been 5.88 per cent.
These were the first quarterly numbers to be announced since the new SBI chairman Dinesh Khara took over last month.
Speaking to reporters, Khara said credit growth in the retail segment is back to pre-Covid 19 levels even as collection efficiency has improved to around 97.5 per cent.
In the bank's retail book there has been a good traction in both home and auto loans with home loan sanctions showing a growth of 29 per cent over the same period last year and disbursements witnessing a rise of 12 per cent.
Khara disclosed that the bank has received restructuring requests for loans worth Rs 6,495 crore, of which
Rs 2,400 crore was from the retail segment and Rs 4,000 crore from the corporate segment.
Within the retail category, around Rs 1,600 crore was for SMEs, while the rest were individual loans. It expects restructuring requests of around Rs 13,000 crore to come by the end of December this year, mostly from SMEs and corporates.
During the second quarter, the bank's core net interest income increased 14.56 per cent to Rs 28,181 crore. Total deposits grew 14.41 per cent over the same period last year, of which current account deposits grew 8.55 per cent, while saving bank deposits showed a rise of over 16 per cent.
Credit growth stood at 6.02 per cent, mainly driven by retail advances.