Startup E42 creates marketplace for companies to hire AI workers
It aims to create a platform like "Naukri" or "Monster" but artificial intelligence employees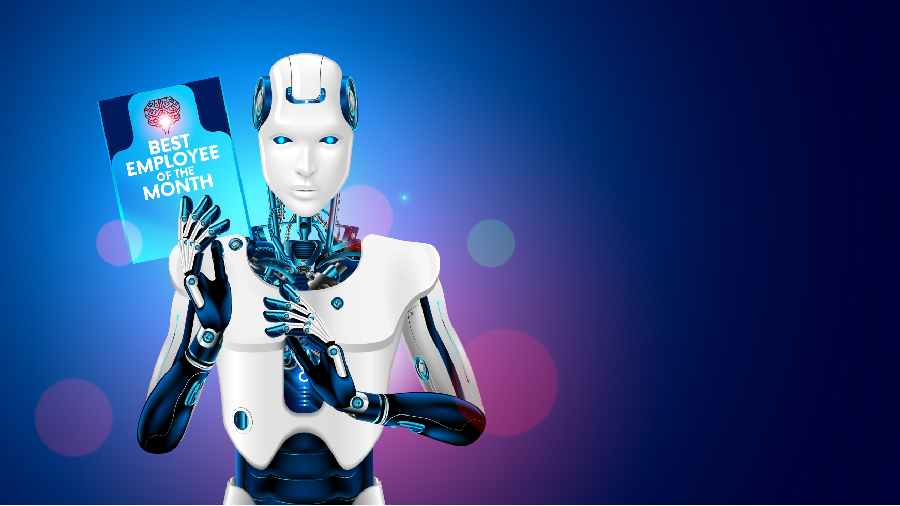 Studies show by 2026 at least 50 per cent of the enterprise workforce will be AI workers
Shutterstock
---
Calcutta
|
Published 23.05.22, 02:23 AM
|
---
Enterprises and companies across sectors will soon be able to recruit artificial intelligence (AI) workers from the internet, just like hiring personnel from employment portals.
AI focussed startup E42 has announced it is setting up a marketplace for AI workers where companies can explore and hire AI bots offering basic services such as receptionist, customer care executives, selling agents to more complex ones such HR executives, IT operations manager, lab assistants, analysts among others.
Animesh Samuel, co-founder and CEO, E42, said at the launch of the platform, various studies show by 2026 at least 50 per cent of the enterprise workforce will be AI workers, opening up a $800 billion industry business opportunity.
The aim of the E42 marketplace would be to create a platform like Naukri or Monster but for hiring AI workers. "Already around 40 odd AI workers are there as of pre-launch. By the third quarter, we should be having around 150 AI workers available for deployment," said Samuel.
He said that the need for enterprises to become intelligent has become imperative to sustain profitability every year. "In the last 7 years, unstructured data including social media data has increased and enterprises have to make sense of that data," he said.
E42 co-founder and CTO Sanjeev Menon said that AI workers today are able to connect various data sources and generate insights on various interactions. For enterprises this translates into the business development process becoming more efficient.
Menon said that being a no-code natural language processing (NLP) platform, there is flexibility for E42 platform to customise the AI workers as per the requirement of the enterprise.
"There are partners who come in with their own expertise and requirements. They are able to add their subject matter expertise into the platform and create AI workers to automate specific workers within the organisation," Menon said.
E42 has already seen more than 50 per cent of the customer interaction happening for some of the companies through AI and Menon said that this is expected to increase as AI adoption makes a transition from an aspirational aspect to an essential utility for companies.
E42 currently caters to large corporates, startups and SMEs across industries such as automobile, pharmaceutical, BFSI, telecom and new age unicorns.