Start-ups get reality check on valuations
Study shows deal sizes in venture financing on a continuous slide since the third quarter of 2021 have failed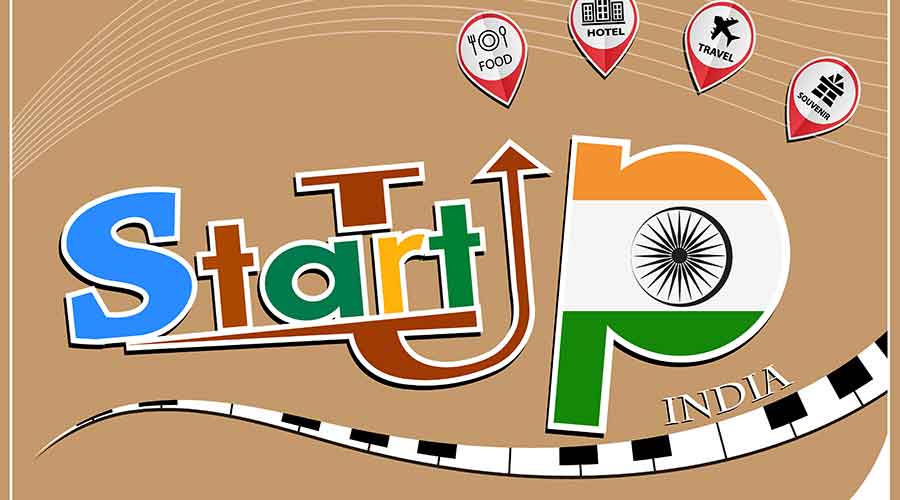 Representational Picture
File Picture
---
Calcutta
|
Published 01.08.22, 01:14 AM
|
---
Correction in valuations coupled with currency depreciation and the global macroeconomic situation has put a damper on venture capital funding during the second quarter of 2022.
A study by KMPG shows deal sizes in venture financing on a continuous slide since the third quarter of 2021 falling from a high of $15652.3 million in Q3 2021 to USD 6543.7 million in Q2 2022. (See chart).
The Telegraph spoke to Nandini Mansinghka, CEO and co-founder of Mumbai Angels, focused on supporting early-stage startups and Nayan Gala, co-founder of JPIN, a global startup investment platform to gauge the factors driving the trend."Last couple of years, the start-up investment market witnessed a phase of exuberance with more money chasing a few good companies, leading to escalating valuations and investor frenzy over unicorn hunting." "Today, the market valuation correction mechanism, which is at play in correcting overvaluations of the past coupled with the rising scrutiny of cautious investors in ascertaining realistic valuations of ventures are contributing to the stretched timelines in deal closures," said Manisinghka."As a private investment platform for early-stage investing, for about 15+ years, we have witnessed a couple of investment cycles already. We always recommend our investors to make investment calls based on the company quality rather than the entry valuations," she said.
"Many factors contributed to the reduction in VC investments in the second quarter. Firstly, we are in the midst of a global inflation period, and the fear of a recession plagues the minds of investors."Second, the ongoing war between Russia and Ukraine has led to an increase in the interest rates offered by central banks internationally, in particular the US Federal Reserve, said Gala."
"This has put a damper on global investments. In addition to this, VCs in India have to contend with the depreciating value of the Indian rupee." The rupee had recently crossed 80 to the dollar before clawing back to 79-levels. However, the country continues to remain within investor interest despite a slow-down in funding.
"Funding hasn't completely dried up in India; however, given the macroeconomic conditions, start-ups and small businesses are taking pre-emptive measures to reduce the cash burn. A careful analysis of funding trends reveals that investments in early-stage startups have gone up since 2021. The only slowdown is in the case of late-stage funding. This trend illustrates the fact that investors want to get in and be a part of the seed-ing stage of startups," said Gala.
"The 'funding winter' is temporary, but it has given companies a chance to reflecton their financial policies. Those who have taken into account unit economics and have made sound financial decisions are the ones that are likely to survive this," he said.