Small cars stay in vogue: Survey
Urban Mobility Happiness Index commissioned by MG Motor India was conducted in Ahmedabad, Bangalore, Pune, Mumbai, Delhi NCR, Chennai, Hyderabad, and Calcutta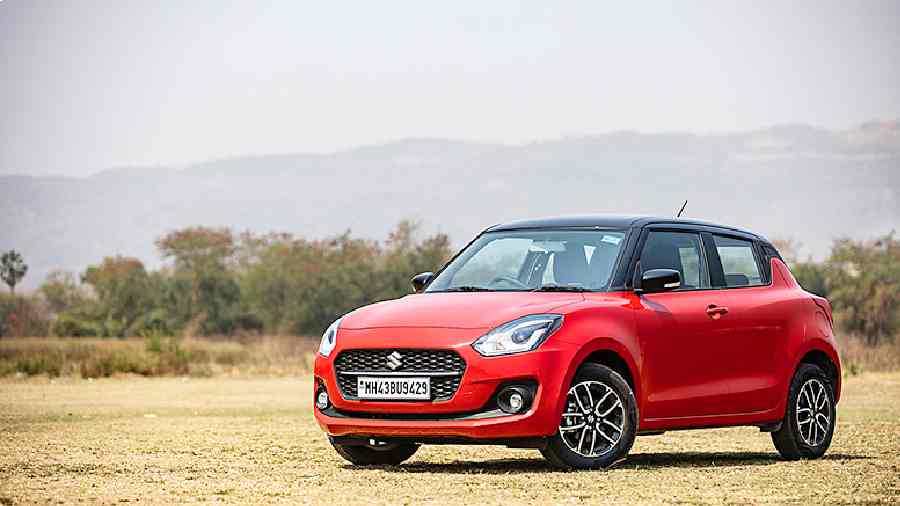 ---
Calcutta
|
Published 13.03.23, 03:03 AM
|
---
A survey conducted by Nielsen found that almost 90 per cent of people prefer compact cars for urban mobility thus reducing their travel time in the city, and solving a great many of the challenges they face during their commute every day.
The survey titled Urban Mobility Happiness Index (UMHI) was commissioned by MG Motor India. The results mirror the challenges faced by commuters in major Indian cities and the state of urban mobility in India. 
The survey was conducted in Ahmedabad, Bangalore, Pune, Mumbai, Delhi NCR, Chennai, Hyderabad, and Calcutta. Respondents included males and females aged 18 to 37 years, having at least one car in their household.
Vehicle parking is a common issue faced by car owners in Indian cities. Merely 26 per cent of survey respondents found it easy to locate parking, while 74 per cent struggled with the availability and management of parking spaces in their cities. Approximately 64 per cent of individuals reported that they either decided not to use their cars due to the unavailability of parking or had to adjust their plans according to parking availability.
Interestingly, 71 per cent of car owners in India travel alone or with only one co-passenger. Only 1 per cent of the respondents reported always travelling with more than one passenger. This data is contrary to the belief that Indian families prefer to travel together in multi-utility vehicles or sports utility vehicles.
Despite growing environmental concerns related to fossil fuels, 50 per cent of respondents own petrol vehicles, while 35 per cent own diesel vehicles. Nonetheless, there is a rising trend among car owners to shift towards alternative powertrain technologies.
About 81 per cent reported using the luggage space for carrying a laptop bag. The findings of the survey reveal that about 77 per cent of respondents use the luggage space of their car every day.
About 71 per cent of the respondents reported spending more than 30 minutes to an hour for their daily commute. As many as 61 per cent of respondents admitted to experiencing increased travel times as compared to their usual travel time from five years ago.
Gaurav Gupta, chief commercial officer from MG MotorIndia, said: "The findings of the survey have provided us with valuable insights into the driving behavior of Indian consumers and their preferences for mobility solutions. The survey clearly reflects that car owners prioritise convenience, safety, and overall driving experience."