Server snag hits Air India flights
The passenger service system software did not function from 3.30am to 8.45am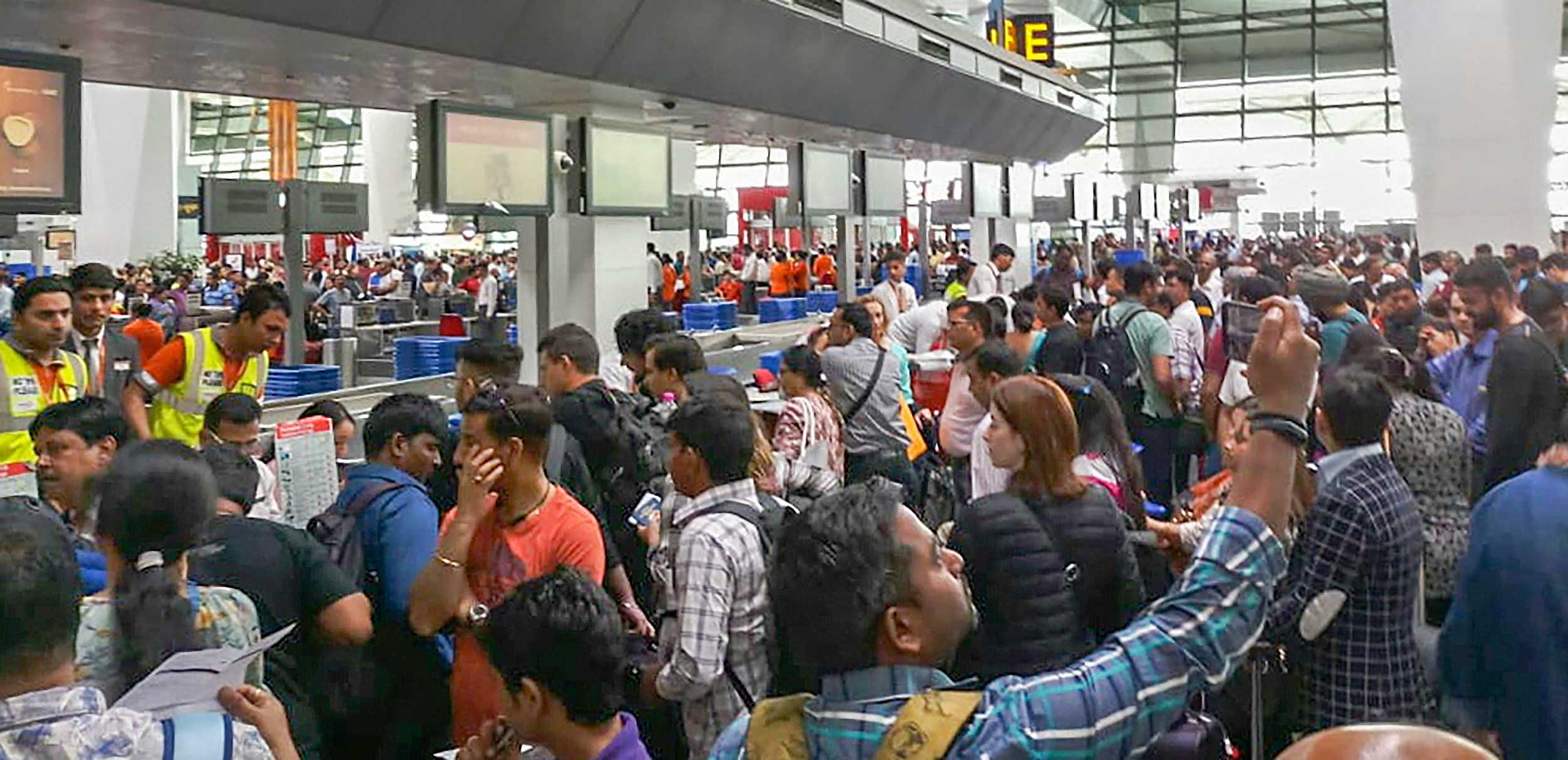 ---
---
Around 149 flights were delayed and thousands of Air India passengers were stranded across the world because of a technical snag, resulting in a shutdown of its check-in software for more than five hours on Saturday.
Air India's passenger service system (PSS) software, which manages check-ins, baggages and reservations, did not function from 3.30am to 8.45am because of a technical glitch. During this time period, thousands of Air India passengers were stranded at airports globally as the airline staff was unable to issue boarding passes to them.
Air India's PSS is owned and managed by Atlanta-based SITA company. The US-based firm said it was undertaking a full investigation to understand the reason behind the breakdown in the server.
The average number of flights flown daily by the Air India group, which also includes subsidiaries Alliance Air and Air India Express, is around 674.
Domestic flights have mostly been affected by the shutdown, Air India's chairman and managing director Ashwani Lohani said.
"International departures will not be facing much problems...There will be delays in one or two international flights. One Delhi-Shanghai flight is getting delayed by about 1.5 hours. The flights that are departing for Europe are largely running on time," Lohani said.
Of the 149 flights affected, 116 were of Air India that got delayed by an average of 137 minutes. Alliance Air's 18 and Air India Express's 15 flights were among those delayed.
SITA, which is the world's leading air transport IT and communications specialist, said only Air India flights were affected by the technical glitch.
"SITA experienced a complex system issue during server maintenance which resulted in operational disruption to Air India flights. We have now fully restored services at all airports where Air India was affected," SITA's senior manager of corporate communications, Julius Baumann, said.
About the affected passengers, Lohani said the airline was trying its best to inform them through social media and its call centre. "But as the magnitude is so big, it is possible that our call centre is not able to handle the volume," he said.
The passengers who will miss their flights will be given hotel accommodations or they will be rescheduled in a different flight of Air India or of another airline, Lohani added.
Air India is the only Indian airline to use SITA's PSS software. When asked if SITA would be compensating the airline for the disruption in its operations, the CMD said "we will have to take a look into it".
On June 23 last year, a technical glitch in the airline's check-in software had delayed 25 flights across India.
Meanwhile, in a separate statement late Friday evening, Air India said from May 1 a customer would not be charged any fee if he wanted to cancel his ticket or make changes in it within 24 hours of booking. However, this facility will be available only if the flight is scheduled at least seven days after the booking date.
The decision is one of the provisions of the passenger charter issued by the aviation regulator DGCA on February 27.