Sales, footfall at Nexus malls exceed pre-Covid level
'I think people were a little tired of sitting at home. They were ordering food but now they are eating out at restaurants... Calcutta is a great market and we would want to be there'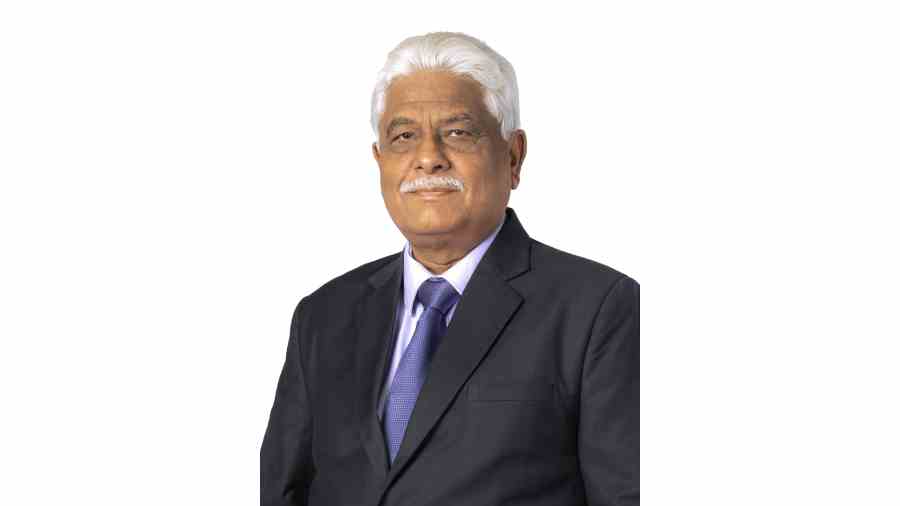 DALIP SEHGAL CEO, Nexus Mall
File Picture
---
Published 28.11.22, 03:38 AM
|
---
US-based private equity Blackstone filed a draft prospectus with Sebi to launch India's first retail focus real estate investment trust (REIT). In an interview with The Telegraph, Dalip Sehgal, CEO of Nexus Malls, India's largest mall owner with 17 operating assets that are part of the proposed Blackstone REIT, talks about recovery in sales post-pandemic (sales are 127 per cent of 2019), churn in occupier base (supermarkets are shrinking in size), demand for space outstripping supply (tight supply in next 2-3 years), plans for Calcutta, among others.
It appears from the numbers disclosed in the REIT, that business is back to pre-pandemic. Is this a fair assumption to make?
Yes, it is a fact, both in terms of footfall and sales. There are about 3,000 stores in these malls and the cumulative sales of the shops are the consumption that we track. From April onward, we are roughly at 127 per cent on average of what we were in the same period FY 2019-20.
In terms of footfall, we are over 100 per cent on average from April-October. However, during the month of October — the Diwali and Dussera month — the footfall was 107 per cent of 2019 and sales were 137 per cent. So, there has been a month-on-month growth.
Do you expect the momentum to continue?
November has started well, similar to what we have seen in the first seven months. Decent growth can be seen in all categories: fashion, jewellery, footwear, high-end watches, and consumer durables. Cinema, which was a little weak, has picked up too and has done extremely well this month. Supermarkets are the one segment that is impacted by the pandemic though and still below 100 per cent.
So, when consumers want a touch and feel, they are back to malls?
Yes, but not just that. The families are coming out if you look at the weekend footfalls. I think people were a little tired of sitting at home. They were ordering food but now they are eating out at restaurants. F&B is operating at 145 per cent despite restaurants increasing prices substantially. It reveals the pulse of the people — even the food courts are full on the weekend despite the increased cover.
Supermarkets are a different story, certain parts of their business (grocery) have moved online — in Metro cities, they are at 80-90 per cent but in smaller cities such as Bhubaneswar even supermarkets are doing well.
What change are you seeing in customer and consumer profiles?
Clearly, few categories have done well. For instance, beauty — it's going through the roof. Then there is the category of athleisure in fashion doing extremely well. The sneakers are doing well. Consumer durables — surprisingly doing well despite the competition from online space.
But some categories may get resized. Supermarkets used to be 100,000 square feet 4-5 years ago, but they may be now half the size. F&B, in contrast, is increasing space and it is going to go up.
In terms of consumers, we are seeing more younger people coming to malls.
 Are some of the supermarkets starting to give up space?
It is beginning to happen. They also probably realise that there is a need to reconfigure, put in more consumer durables, and fashion, and reduce the space for groceries. There is a new trend of boutique kinds of supermarkets like Natures' Basket, and Dorabjee's— a local brand of Pune or a Le Marche or a Modern Bazaar in Delhi. They are not big but niche kinds of markets. I think this is the way forward.
You have reported a 93.7 per cent committed occupancy in malls. Given that constructions were disrupted and new properties may take time to come, will the occupancy remain tight?
Yes, and it (occupancy) is going up. We will be 96 per cent plus by the end of December. New projects were on a slow track. Even though construction activities picked up, it takes about three-four years to get a mall ground up. There are only 97 malls that are grade-A and about 10-12 malls get added in a good year. So the buoyancy will remain. Moreover, the top three Indian retailers have big plans for expansion. Foreign brands are expanding too. So demand is outstripping supply and the tight situation will remain for the next two years.
What is Nexus' plan going forward to expand its footprint?
When we started in 2015, our idea was to be the largest platform which we are today with 17 malls in 14 cities and close to 10 million square feet space. Our business model is growth by acquisition. So, it is difficult to put a number because the process is uncertain. But we want to remain the largest player, for sure.
But you don't have a footprint in Calcutta?
No, not yet but Calcutta is a great market and we would want to be there. There is a lot of potential in the east. Our mall in Bhubaneswar is one of the best-performing assets. We are pretty strong in the south and the west and with SelectCity in Delhi and the Chandigarh mall, north too.
So it will be by way of acquisition in Calcutta?
Yes, that's the model we followed and that's what we will follow.
Now that the market has improved, would you go back to the pure rental model?
A bulk of our malls have the hybrid model, which consists of a minimum guarantee and upside in terms of turnover-linked revenue share. Soin the last two years, we had given waivers in terms of minimum guarantee but there has been no change in our lease agreement. But rentals are better than in 2019 which is reflecting the market condition, is not unique to Nexus alone.