S&P wants reforms in agriculture and labour markets
Return of insolvency provision under IBC and a stronger regulator framework would be important in improving the health of Indian banks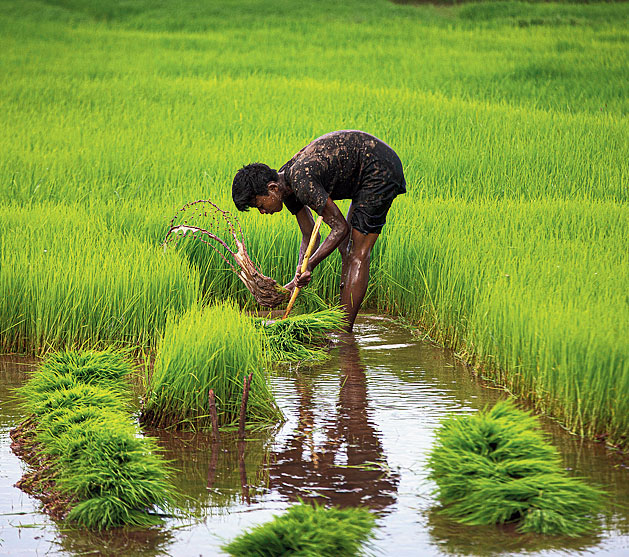 A worker in a paddy field in Guwahati on Sunday.
AP
---
New Delhi
|
Published 14.06.20, 09:10 PM
|
---
Rating agency S&P will give credence to reforms in the agriculture and labour markets as well as easing of bad loan stress in the banking sector while deciding the future rating action on India, a senior official has said.
Andrew Wood, director & lead analyst (sovereign and IPF ratings), Apac, S&P, also said the return of insolvency provision under the Insolvency and Bankruptcy Code (IBC), which was suspended for at least six months, and a stronger regulator framework would be important in improving the health of Indian banks.
Last week, S&P Global Ratings had retained India's rating at the lowest investment grade "BBB-" for the 13th year in a row, saying risks to India's long-term growth rate are rising, ongoing economic reforms, if executed well, should keep the country's growth rate ahead of peers.
To a query on what specific reforms the rating agency would look at while determining the future rating action, Wood on Friday said the rating agency would give credence to reforms to domestic agriculture sector, liberalisation of labour market thereby job creation in manufacturing sector, improvement in infrastructure and business friendly foreign investment policy.
"The reforms that we will give credence to is reforms in agriculture sector, into domestic markets. Those have been introduced and that's somewhat path breaking in history of India. It would help address the supply side bottlenecks that have cropped up in the economy in the past as well as to make agriculture sector more efficient," Wood said.