Rupee capable of quick rebound
In worst case, it may breach the 80-mark to the dollar should the current disruption in the economy lasts beyond a quarter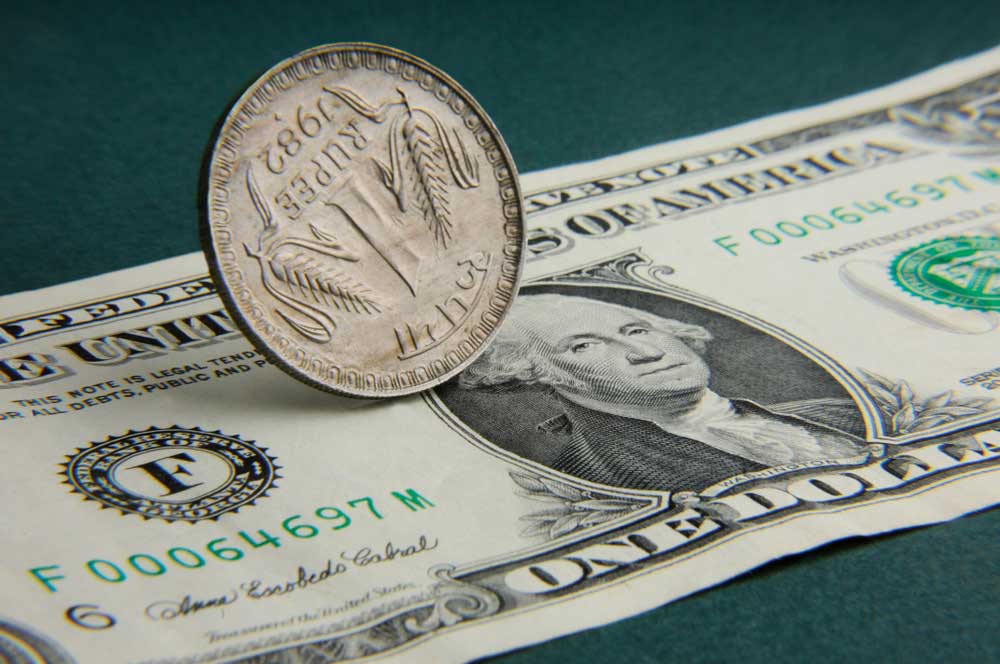 ---
Mumbai
|
Published 29.03.20, 09:29 PM
|
---
The rupee may have come under pressure in the midst of the Covid-19 outbreak, but there are strong signals the currency may not be in for a major free-fall.
Acuité Ratings & Research Ltd said in a report the currency is unlikely to go under the "ventilator" and has the resilience to rebound to Rs 71-73 range to the dollar.
In worst case, it may breach the 80-mark to the dollar should the current disruption in the economy lasts beyond a quarter.
Amid the intensification of the pandemic, the rupee has depreciated over 5 per cent since the beginning of this month.
However, it has made up for the losses and on Friday, the currency settled at 74.85 to the dollar because of the stimulus measures announced by the government and the RBI.
Karan Mehrishi, lead economist, Acuité Ratings, said the rupee may inch up to Rs 81-83 per dollar if the impact of the pandemic was particularly severe with a lockdown in India for the whole of the April-June quarter and global oil prices averaged $40 per barrel.
In a best-case scenario, where the virus attack peters out within the next few weeks and the shutdown is quickly lifted, the rupee can bounce back to the levels of Rs 71-73 to the dollar.
According to the rating agency, the concerns on the depreciation of the rupee are not significant on a relative basis since dollar outflows have also been seen across the developing nations.
It added that compared with the 5.3 per cent depreciation of the domestic unit in March, the depreciation of a basket of six currencies in developing countries has been higher at 12.9 per cent.
"The rupee resilience is reflected in the fact that the foreign currency reserves have actually increased from $442 billion to $447 billion over the last one month. Further, the current account deficit for India which stood at a high of 4.8 per cent of GDP in 2011-12 progressively improved to 0.6 per cent in 2015-16 and while it has climbed up to 2.1 per cent in 2018-19, it is estimated to remain lower in both 2019-20 and 2020-21 given the plunge in international oil prices," the rating agency said.
According to Suman Chowdhury, president, Acuité Ratings, while the global risk-off environment will continue to make the rupee volatile, the modest current account deficit, the healthy reserves and the stimulus package being provided by the RBI for the Covid-19 crisis is likely to lead to fresh flows from FIIs and offset the downside risks.
Foreign investors have withdrawn over Rs 1 lakh crore in March after remaining net buyers for six consecutive months.