Rivals eye plum slots
With Jet Airways suspending operations, as many as 440 slots are vacant across the country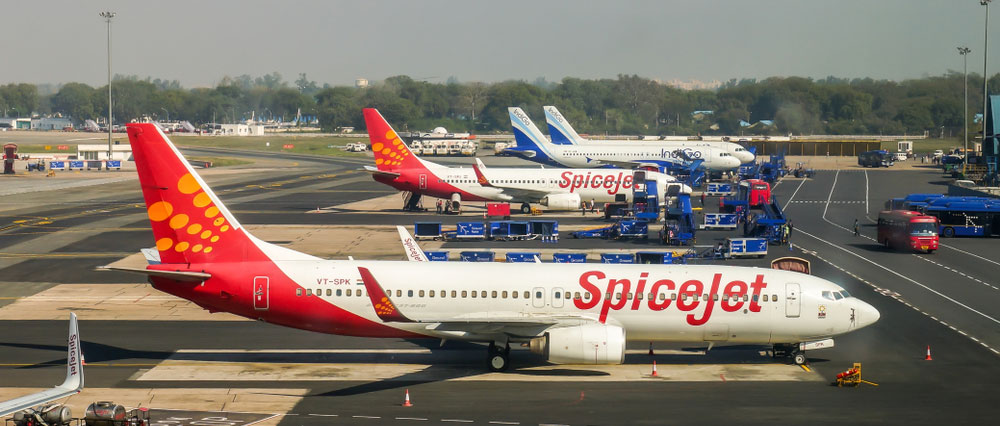 ---
---
The crisis at Jet Airways has opened a window of opportunity for rivals with existing players such as SpiceJet and IndiGo rushing to grab the slots and garner market share in the peak summer season.
With Jet Airways suspending operations, as many as 440 slots are vacant across the country. These slots will be allocated to other airlines on an interim basis through a "rational, fair and equitable" manner, civil aviation secretary Pradeep Singh Kharola said on Thursday.
However, as the revival efforts of Jet Airways is on with the bidding process, "the airline will have the first right to the slots once it revives", Kharola said.
The slots will be allocated for three months by a committee, comprising officials from the DGCA, the Airports Authority of India and the respective airports.
Kharola further assured that around 30 more planes would be inducted by various airlines in the next three months.
IndiGo has been rapidly inducting new Airbus SE A320neos into its fleet in recent months.
SpiceJet has pledged to add 27 planes over the next two weeks, adding it would launch 24 flights from Mumbai and Delhi.
"The industry is currently facing severe shortage of capacity and SpiceJet remains committed to make all possible efforts to minimise passenger inconvenience," said Ajay Singh, SpiceJet's chairman.
IndiGo has also said it would be adding 18 flights from Mumbai and Delhi to its existing network.
Air India lease move
National carrier Air India is looking to lease five of Jet Airways' Boeing 777s and operate them to London, Dubai and Singapore. Jet Airways owns 10 wide-bodied Boeing 777-300 ER planes, along with a few Airbus A330s.
"We are exploring the possibility of operating five of the grounded B777s on the established routes, hitherto operated by Jet Airways," Air India chairman and managing director Ashwani Lohani had written to SBI chairman Rajnish Kumar on April 17.