RIL poised to take big leap in petrochemicals
Business well placed to generate sustained free cash flow because of inherent advantages and a massive expansion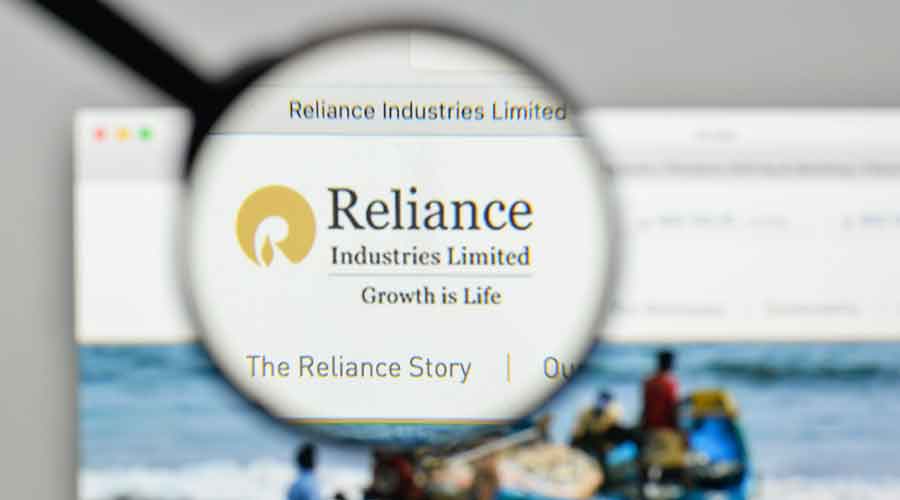 ---
|
Mumbai
|
Published 10.08.20, 04:32 AM
---
Analysts are betting big on Reliance Industries' core oil-to-chemical (O2C) business even as its consumer facing business may be making all the headlines.
The O2C business was the worst hit in the first quarter of the current financial year as a slump in the global economy hit crude oil prices and its revenues from the refining segment fell more than half to Rs 46,642 crore. The turnover from the petrochemical business fell 33 per cent to Rs 25,192 crore.
Analysts at BofA Securities said in a note that RIL's O2C business is well placed to generate sustained free cash flow because of inherent advantages and a massive expansion.
"Until demand normalises, RIL is looking to maximise throughput, focus on cost by leveraging deep petrochemical integration and continue to focus on domestic fuel marketing," it said
In November last year, RIL confirmed plans to invest Rs 70,000 crore to establish a crude oil-to-chemicals (COTC) complex at the company's Jamnagar facility.
The plan is also to convert the Jamnagar site's existing fluid catalytic cracking (FCC) unit to a high severity FCC or petro FCC unit, to maximise ethylene and propylene yields
"RIL's strategy is to transform the Jamnagar refinery from a producer of transportation fuels to chemicals. The company wants to achieve a rate of more than 70 per cent in the conversion of crude to olefins and aromatics," it said.
Moreover, the company also commissioned a refinery off-gas cracker in January 2019 at the same site with 1.5-million-tonnes ethylene capacity.
The brokerage feels when commodity prices recover, the returns in this segment should improve.
The brokerage added that a key focus for RIL is renewable energy, and for that it intends to build an optimal mix of clean and affordable energy with hydrogen, wind, solar, fuel cells and battery.