Retail inflation fell marginally to 6.26 per cent in June
Food inflation in June accelerated to 5.15 per cent from 5.01 per cent in May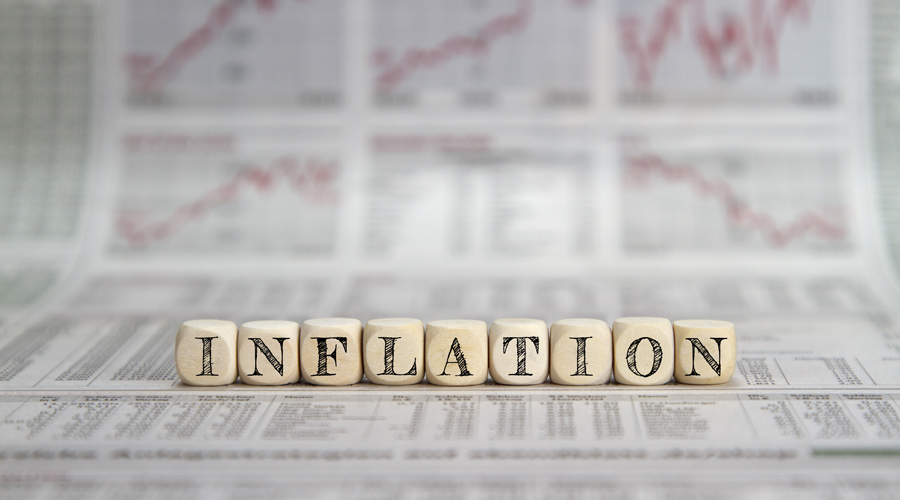 Representational image.
Shutterstock
---
New Delhi
|
Published 13.07.21, 01:22 AM
|
---
Retail inflation fell marginally to 6.26 per cent in June but stayed above the RBI's tolerance range for the second straight month because of soaring fuel prices and costlier items in the food basket. It was 6.3 per cent in May. Food inflation in June accelerated to 5.15 per cent from 5.01 per cent in May.
Food inflation rose on the back of higher inflation in eggs (up to 19.4 per cent in June from 15.2 per cent in May) and  pulses (up to 10 per cent from 9.4 per cent) even as cereal prices fell by 1.9 per cent in June against a fall of 1.4 per cent in May.
A marginal decline in retail inflation in June 2021 came from unexpected quarters — health (down to 7.7 per cent in June from 8.4 per cent in May), transport and communication (11.6 per cent from 12.4 per cent), recreation (5 per cent from 6.1 per cent) and personal care (4.8 per cent from 7.4 per cent).
Inflation in the "fuel and light" category stayed high at 12.68 per cent during the month against 11.58 per cent in the previous month.
Sunil Kumar Sinha, principal economist, India Ratings and Research, said: "Retail inflation is likely to remain in the 4.5-6.0 per cent range during the rest of FY22. Elevated commodity prices have and will continue to be a risk to inflation."
Madhavi Arora, lead economist, Emkay Global Financial Services, said: "We remain watchful of pass through of impending cost push pressures in core goods inflation, while the demand revival in select contact-sensitive household services could put pressure on core services inflation.
"However, MPC may still choose to look through the spike in inflation in the near term, with the monetary reaction function currently hinging more on growth revival becoming sustainable."
"We expect inflation forecasts to be revised upwards in the next MPC review, amid a status quo in the rates and stance, albeit with an underlying tone of uneasiness in the commentary. The tussle between supporting the nascent, incomplete revival in growth and preserving the anchoring of inflationary expectations will continue. If inflation remains above 6 per cent in the next two prints (July-August), rate normalisation may be done earlier," said Aditi Nayar, chief economist of Icra.
Darren Aw, Asia economist, Capital Economics, said: "Even if inflation remained elevated, the RBI would be under no immediate pressure to act: the headline rate would need to remain above 6 per cent for more than three successive quarters before the RBI would be deemed to have missed its target.... policy rates will be left on hold at the MPC meeting in August, and we don't expect any hikes to materialise until late next year."