Retail inflation eases to 6.71 per cent in July
Data shows BJP-ruled states are witnessing higher retail inflation than the national average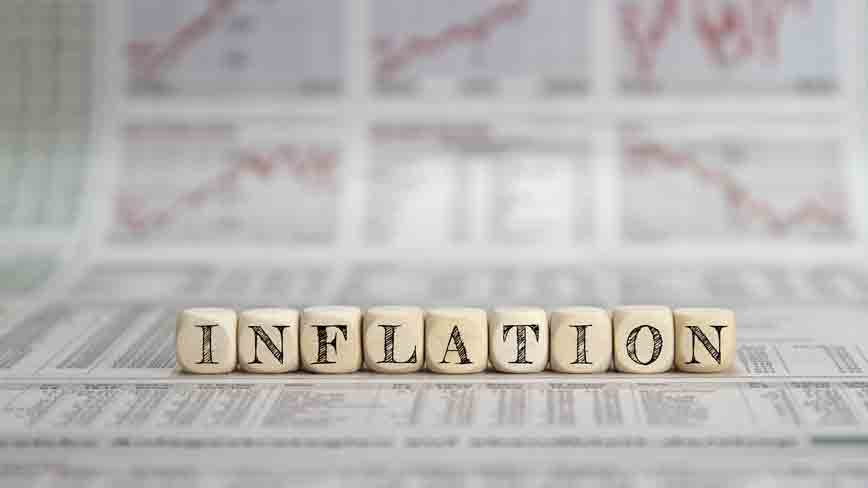 Representational Image
File Photo
---
New Delhi
|
Published 13.08.22, 01:17 AM
|
---
Consumer price inflation eased to a five-month low of 6.71 per cent in July, helped by a slower increase in food and fuel prices — raising expectations of a moderation in rate hikes by the RBI even as inflation remained above the apex bank's upper tolerance level of 6 per cent.
Core inflation — which excludes the volatile food and energy components — was estimated at 5.79-5.80 per cent in July, lower than 5.96- 6.2 per cent in June, economists said. Consumer price inflation in June stood at 7.01 per cent. In the first three months of the current fiscal retail inflation remained above 7 per cent.
The data showed that BJP ruled states were witnessing higher retail inflation than the national average. During her reply to debate on price rise recently, finance minister Nirmala Sitharaman had accused the DMK-led government in Tamil Nadu of reneging on its promise in its election manifesto to cut the state cess on petrol and diesel — which she claimed was a major contribution to inflation. She said the Centre had cut fuel levies twice but the M.K. Stalin-led government had refused to match the cuts.
The southern state has now recorded one of the lowest rates of inflation in the country Tamil Nadu recorded an inflation of 4.78 per cent in July in contrast to BJP-ruled Haryana at 8.08 per cent, Gujarat 7.50 per cent and Maharashtra, 7.97 per cent. Food inflation in July moderated to 6.75 per cent against 7.75 per cent in June. But cereals inflation crossed 6 per cent after a gap of 23 months. Lower buffer stocks of wheat have been translating into higher wheat prices. Inflation in vegetables eased to 10.9 per cent from 17.37 per cent in June.
Edible oil inflation moderated to 7.52 per cent from 9.36 per cent in June. Sunil Kumar Sinha, principal economist, India Ratings and Research, said "the base effect will remain unfavourable till October 2022 and will continue to exert pressure on inflation."
"We believe more rate hikes may still follow depending on the incoming data in the rest of FY23. As things stand now Ind-Ra contemplates another 25-50bps hike in the repo rate FY23." Upasna Bhardwaj, chief economist, Kotak Mahindra Bank, said: "The coming few readings of prices are expected to be a tad above 7 per cent with inflation likely to hover above Reserve Bank's upper threshold limit of 6 per cent until January 2023. We expect the repo rate to be at 6 per cent by the end of 2022 followed by a pause and a shift to neutral policy stance."
Argentine turmoil
Argentina's central bank raised its benchmark interest rate by 950 basis points on Thursday as the country struggles to keep a lid on spiralling inflation that rose to a 20-year high of 71 per cent, according to new data. The central bank raised the benchmark "Leliq" rate for the 28-day term to 69.5 per cent from 60 per cent, a rate the bank set just two weeks ago when it hiked the rate by 800 basis points.
Industry output
The country's industrial output decelerated to 12.3 per cent in June from a record high of19.6 per cent in May as the favourable base effect faded. Growth remained in double-digits for the second month in a row because of strong performance by the manufacturing, power and mining sectors, according to official data released on Friday.
The manufacturing sector expanded 12.5 per cent in June compared with 13.2 per cent a year ago period. Rajani Sinha, chief economist, CareEdge said: " Elevated global commodity prices, slowdown in global economies and high inflation are expected to be the main downside risks to industrial growth."