Renault, union spar over Covid protocol
The Madras high court tasked industrial safety officials to make further visits to the manufacturing facility and draw up uniform safety guidelines for workers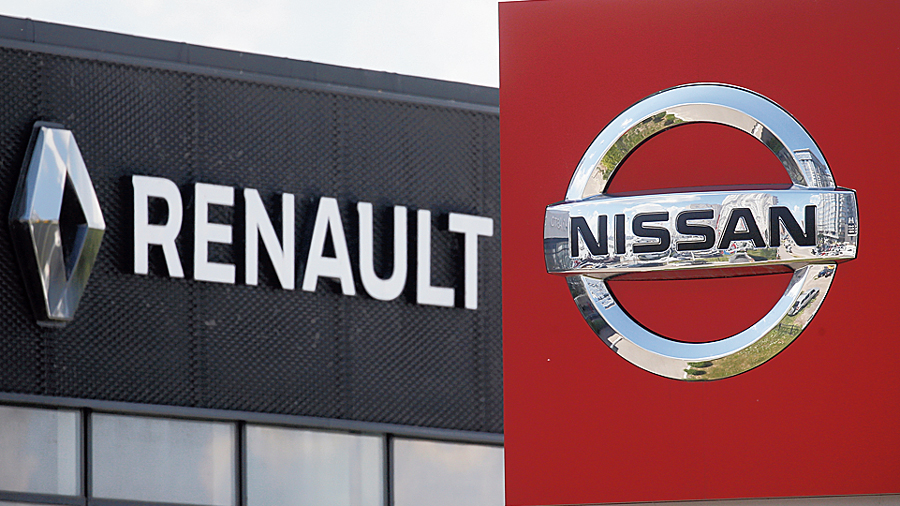 Representational image.
Shutterstock
---
Calcutta
|
Published 09.06.21, 03:32 AM
|
---
Covid safety protocols, especially social distancing norms, have turned into a major bone of contention in the ongoing management-worker dispute at the Renault-Nissan plant in Tamil Nadu.
The Madras high court on Tuesday tasked industrial safety officials to make further visits to the manufacturing facility and draw up uniform safety guidelines for the workers.
The workers have threatened to go on strike for the second time, saying social distancing norms were being flouted and the risk to their lives outweighed the health benefits provided by the company.
Ford and Hyundai also had to halt work at their plants last month after workers protested and some went on strike.
In a court filing on Monday according to Reuters, Renault said it was following the practices at auto makers such as Maruti and Hyundai, but it was "impossible" to increase the space between workers beyond two feet to three feet at some workstations.
While there are no industry standards for social distancing apart from the government mandated six-feet distance, companies are modifying work stations and tweaking workflows around the assembly lines to keep workers socially distanced.
"Cases are falling more rapidly in the north than they are in the south. So, workers are panicking, particularly in Tamil Nadu where the caseload is still high," said an industry expert, who is apprehensive of a spill-out of the worker dispute to the neighbouring states.
On how social distancing is being maintained at assembly lines, he said: "Companies should ensure very few double operators on a car. However, in assembly lines, four workers work on the same vehicle. The four should start work at the four extremes of the vehicle. When they are at a situation of converging closer, work flows need to be tweaked, partitions put so that two work at the same time. Production is definitely impacted by such workflows."
Another way of distancing is when a single work process is happening on one vehicle, one can put an empty dolly between two vehicles being assembled.