RBL to raise Rs 825 crore
Shares offered: 24,238,310 at Rs 340.70 apiece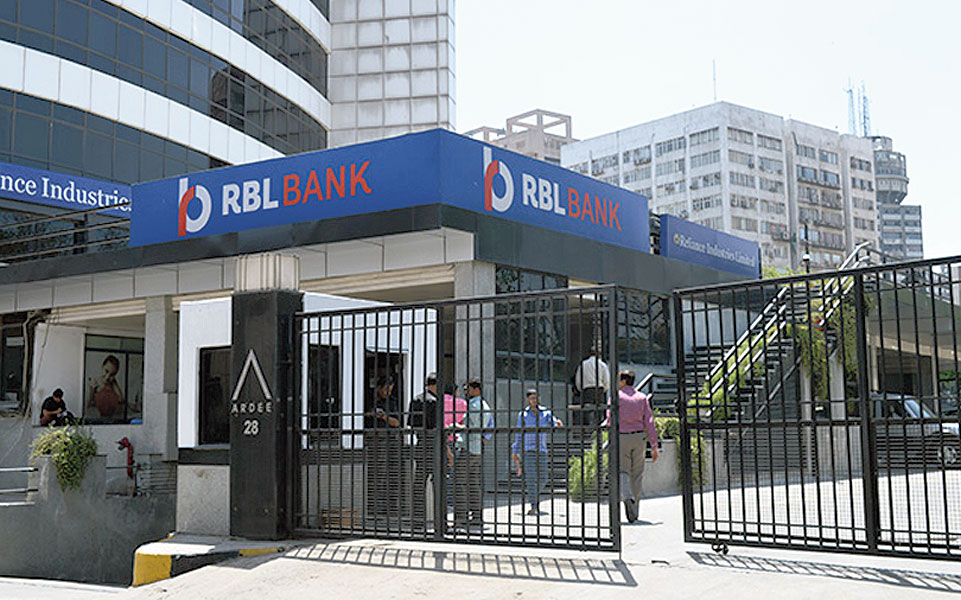 ---
|
Mumbai
|
Published 30.11.19, 07:44 PM
---
Private sector lender RBL Bank on Saturday said it will be raising over Rs 825 crore through a preferential allotment to five investors.
The five investors are Bajaj Finance, East Bridge Capital Master Fund (EBCMFL), FEG Mauritius FPI (FMFL), Ishana Capital Master Fund (ICML) and WF Asian Reconnaissance Fund (WFARFL), a hedge fund operated by Ward Ferry Management (BVI).
The fund raising proposal was cleared by its board of directors on Saturday.
The plan involves a preferential allotment of 24,238,310 shares at a price of Rs 340.70 apiece, aggregating Rs 825.79 crore. RBL Bank said 4,402,700 shares will be issued to Bajaj Finance and East Bridge Capital each. FEG Mauritius will be allotted 2,527,140 shares, while Ishana Capital will get 6,310,530 shares and WF Asian Reconnaissance 6,595,240 shares.
After the preferential allotment, Bajaj Finance and East Bridge Capital will have a shareholding of 0.97 per cent each.
The shareholding of FEG Mauritius will be 0.56 per cent, Ishana Capital 1.39 per cent and WF Asian Reconnaissance 1.45 per cent.
The RBL Bank counter has been witnessing a rally over the past few sessions on reports of the fund raise through a mix of preferential allotment and qualified institutional placement.
However, on Friday, the shares had ended lower at Rs 373.80, a fall of 1.89 per cent, or Rs 7.20, over the last close on the BSE.
At its annual general meeting on July 9, the shareholders of the bank had given a green signal to raise equity capital through the issue of equity shares or any other securities for up to Rs 3,500 crore.
During the September quarter of 2019, RBL Bank saw its profits falling 73 per cent to Rs 54.3 crore from Rs 204.6 crore in the year-ago period because of higher provisions.
The quarter saw its gross NPA ratio increasing to 2.60 per cent from 1.40 per cent in the same period last year.
Speaking to analysts at a concall after the results, Vishwavir Ahuja, managing director and CEO of RBL Bank, said that during the quarter the lender had recognised an additional NPA of Rs 800 crore and had to set aside an additional Rs 350 crore as provisions.
He had pointed out that the bank was witnessing stress only with regard to certain corporate houses and did not see any concern over its exposure to the perceived stressed sectors such as real estate, construction, infrastructure and renewable energy.
The bank has an exposure of around Rs 2,500 crore to the real estate sector, which is fully secured.
Ahuja disclosed that the largest account was of one entity of around Rs 500 crore, which was fully backed by a standby letter of credit from an AA-rated West Asian Bank. RBL's total NBFC book was around Rs 4,100 crore during the quarter.