RBI spikes Indiabulls, LVB merger
The banking regulator brought LVB under the prompt corrective action framework late last month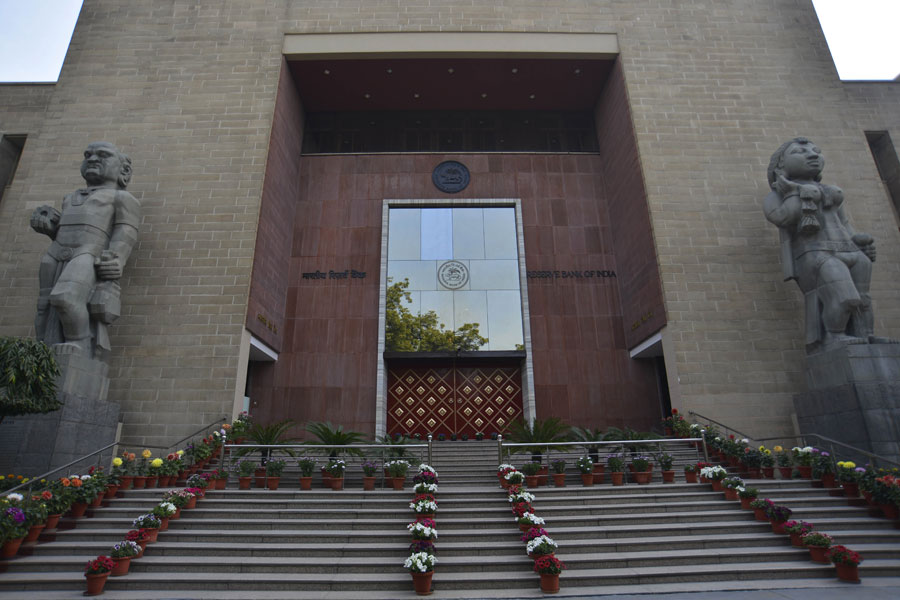 ---
|
Mumbai
|
Published 09.10.19, 06:37 PM
---
The Reserve Bank of India has rejected the proposed merger of Indiabulls Housing Finance Ltd (IHFL) with Lakshmi Vilas Bank (LVB).
"This is to inform that the RBI vide its letter dated October 9, 2019, informed that the application for voluntary amalgamation of IHFL and lndiabulls Commercial Credit Ltd with LVB cannot be approved," Lakshmi Vilas Bank said in a late evening filing with the stock exchanges. It did not elaborate on why the central bank has turned down the proposal. LVB had sought RBI approval on May 7 for the merger.
The development may not come as a surprise, particularly after the banking regulator brought LVB under the prompt corrective action (PCA) framework late last month.
In April this year, the proposal to merge LVB with IHFL was announced. According to the merger ratio, the shareholders of LVB (face value of Rs 10) were to get 0.14 shares of IHFL (face value of Rs 2) for every share they held. Thus, for every 100 shares held, the LVB shareholder was to get 14 shares of Indiabulls Housing.
For IFHL, the merger was expected to give it greater access to low-cost deposits and an expanded distribution franchise.
Subsequently, there was some amendment and the fresh merger plan envisaged the amalgamation of IHFL and Indiabulls Commercial Credit with LVB.
However, doubts over the apex bank's approval arose after the RBI brought LVB under PCA because of its high net non-performing assets and insufficient CRAR (capital adequacy ratio, which is the ratio of bank's capital to its risk weighted assets), apart from negative return on assets for two consecutive years and high leverage. PCA is a mechanism under which the RBI looks to improve the financial health of weak banks by imposing certain restrictions.
This was preceded by other developments which included the EoW of Delhi Police registering an FIR against the directors of LVB for alleged cheating and misappropriation of funds. The Delhi high court also agreed to hear a petition which had sought an SIT investigation into alleged illegalities, siphoning of funds and violations committed by the promoters of IBHFL.
Ajit Kumar Mittal, executive director of Indiabulls group, told a news channel after the latest announcement that the uncertainty with regard to the merger was now behind. IHFL would henceforth focus on building its existing business as a lot of effort over the past few months was spent on the proposed merger.