RBI rejigs portfolios
The move comes as Viral Acharya's stint came to an end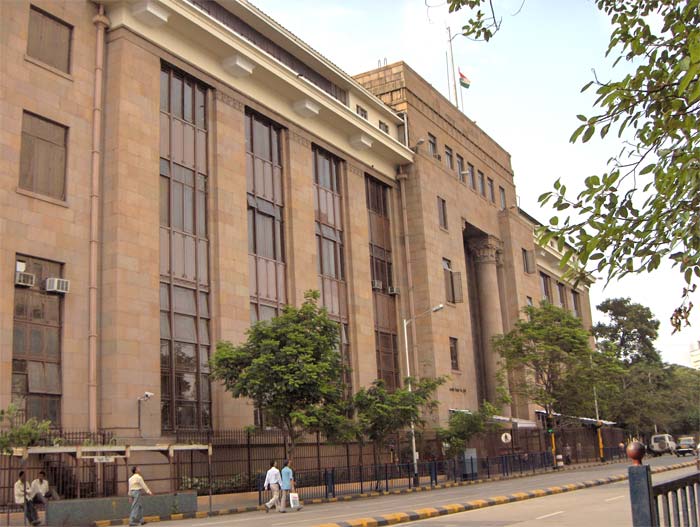 Reserve Bank of India
(Wikipedia)
---
Mumbai
|
Published 23.07.19, 07:24 PM
|
---
The Reserve Bank of India on Tuesday re-jigged the portfolios of its deputy governors as Viral Acharya's stint came to an end.
Acharya had earlier tendered his resignation as the RBI deputy governor citing personal reasons and he relinquished office on Tuesday.
B.P. Kanungo, who had taken over as RBI deputy governor from April 3, 2017, will now handle the monetary policy department. Kanungo will replace Acharya for now at the six- member Monetary Policy Committee (MPC) that sets interest rates. The MPC is set to meet on August 5-7 for the third bi-monthly monetary policy of this fiscal.
The MPC has three members from the RBI — governor Shaktikanta Das, executive director Michael D. Patra and a deputy governor in charge of the monetary policy department.
While there have been speculation about who could succeed deputy governor Acharya, the post has generally gone to an economist outside the central bank.
There have been reports that a selection panel of the government and the RBI will be formed to look for Acharya's replacement. One of the names doing the rounds is Sanjeev Sanyal, principal economic adviser to the ministry of finance.
In a late evening press statement, the RBI said with effect from July 24, Kanungo will look after the monetary policy department, including the forecasting & modelling unit (earlier held by Acharya).
Some of the other divisions that he will handle include the departments of currency management, external investments & operations, economic and policy research, government & bank accounts, information technology, payment & settlement systems, statistics & information management (including data and information management unit).
He will also oversee the Deposit Insurance and Credit Guarantee Corporation, the foreign exchange department and internal debt management department.
N.S. Vishwanathan, who was recently given a one-year extension by the Centre, will look after the departments of banking regulation, communication, co-operative banking regulation, non-banking regulation, enforcement and financial markets operations.
M.K. Jain will handle the departments of banking supervision, co-operative banking supervision, non-banking supervision, consumer education and protection, financial inclusion and development and the financial stability unit among others.