RBI rejig to stem frauds
The separate departments to monitor banks, NBFCs and co-operative banks will be merged into a single unit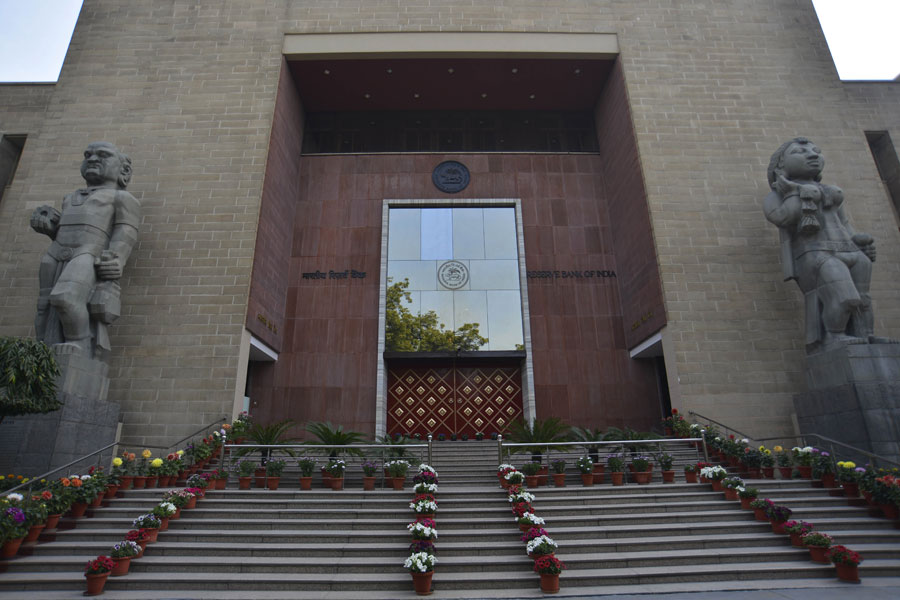 ---
|
Mumbai
|
Published 01.11.19, 07:41 PM
---
The RBI on Friday reorganised its supervisory and regulatory functions as it seeks to clamp down on frauds that have wracked the banking system.
In supervision, the separate departments to monitor banks, NBFCs and co-operative banks will be merged into a single unit; in regulation, too, the three separate departments to check banks, NBFCs and co-operative banks will be integrated into a single division.
The Department of Banking Supervision, the Department of Non-Banking Supervision and Department of Co-operative Bank Supervision will now be unified under Department of Supervision.
On the other hand, the Department of Banking Regulation, Department of Non-Banking Regulation and Department of Co-opethe rative Banking Regulation will come under Department of Regulation, the Reserve Bank said.
The changes in the operation will take effect from Friday, itself.
Over the pthe ast two years, the banking system has been eviscerated by a number of scams such as the Rs 14,000cr PNB scam in January 2018, the ILFS crisis which erupted in September 2018
and more recently the PMC Bank scandal in September — raising questions where the RBI had the means to stem the frauds.
According to the central bank, the principal objective behind the move is to have a holistic approach towards supervision and regulation of the regulated entities to address growing complexities, size and inter-connectedness.
Besides, it is necessary to deal more effectively with potential systemic risk which could arise because of possible supervisory arbitrage and information asymmetry.
The apex bank said the restructuring would make the supervisory and regulatory processes "more activity based" rather than being segmented purely based on the organisational structure of the regulated entities.
The exercise is also expected to facilitate more effective consolidated supervision of financial conglomerates.
"The restructuring will result in more efficient allocation of human resources attending to regulation and supervision of financial sector entities under the bank's purview', the RBI said.
The apex bank said the recast would help to build experienced and skilled human resources in the area of regulation and supervision of financial sector entities.