RBI rate cut logic
Domestic economy has been clearly losing traction and needs a decisive monetary policy to promote growth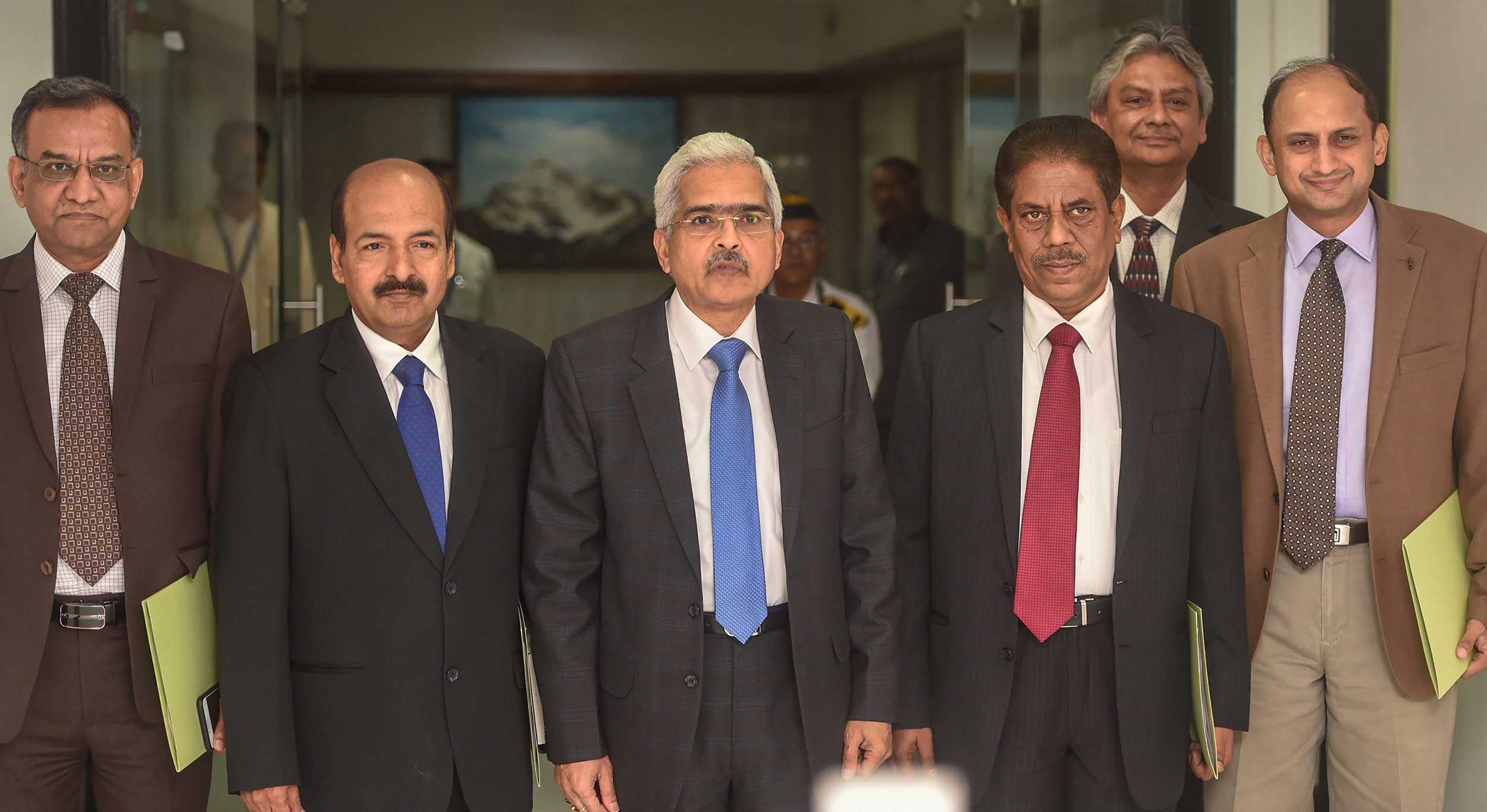 RBI governor Shaktikanta Das along with deputies arrive for RBI's bi-monthly policy review, in Mumbai, on April 4, 2019. Das said since the last meeting of the panel in April, greater clarity had emerged about the evolving macroeconomic situation.
(PTI Photo)
---
Mumbai
|
Published 20.06.19, 07:26 PM
|
---
Members of the RBI Monetary Policy Committee had flagged growth concerns, while voting unanimously for a reduction in the repo by 25 basis points earlier this month.
The six-member MPC had on June 6 cut the repo rate to a nine-year low of 5.75 per cent and also revised the policy stance to accommodative from neutral, which meant that a hike in interest rates was now off the table.
Minutes of the meeting released on Thursday showed that members had expressed their concerns about growth even as a hesitant Viral Acharya, a deputy governor who had also voted for a cut, spoke about the upside risks to inflation.
According to RBI governor Shaktikanta Das, the domestic economy has been clearly losing traction and needs a decisive monetary policy to promote growth.
He said since the last meeting in April, greater clarity had emerged about the evolving macroeconomic situation. He pointed to the slowdown in growth to 5.8 per cent in the fourth quarter of 2018-19.
"In sum, the growth impulses have clearly weakened, while the headline inflation trajectory is projected to remain below 4 per cent throughout 2019-20 even after considering the expected transmission of the past two policy rate cuts.
"Keeping in view the evolving growth inflation dynamics, there is a need for decisive monetary policy action. Hence, my vote is to reduce the policy repo rate by 25 basis points," he had said.
He also favoured shifting the policy stance from neutral to accommodative to send a clear signal, indicating that more measures could be taken to boost growth.