RBI completes first tranche of bond purchases under G-SAP 1.0
However, its exercise did not have the desired impact on the markets with yields on the benchmark 10-year security rising by 10 basis points to 6.12 per cent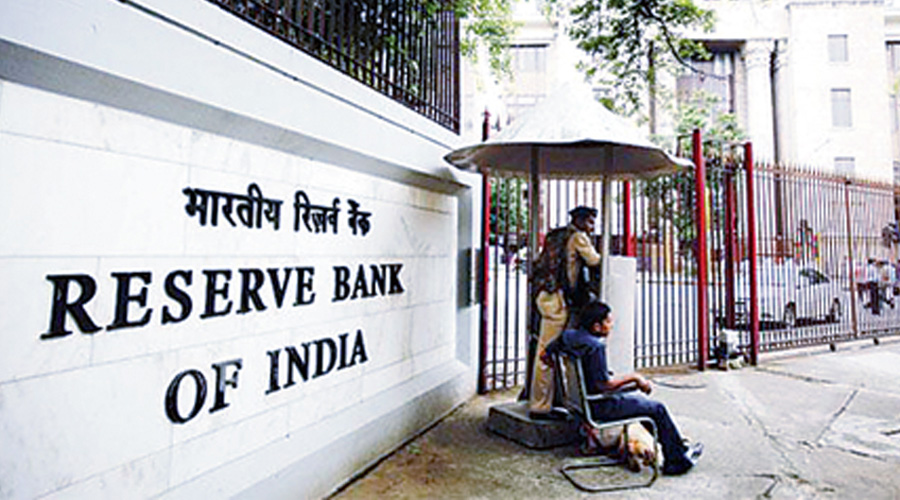 Reserve Bank of India.
Shutterstock
---
Mumbai
|
Published 16.04.21, 02:53 AM
|
---
The Reserve Bank of India (RBI) on Thursday completed its first tranche of bond purchases under the G-sec acquisition programme, or G-SAP 1.0. However, its exercise did not have the desired impact on the markets with yields on the benchmark 10-year security rising by 10 basis points to 6.12 per cent — the highest in a week.
Under G-SAP, the central bank had said it will commit upfront to a specific amount of open market purchase of government securities to enable a stable and orderly evolution of the yield curve amid a huge market borrowing by the government. This is for the first time that the central bank is committing its balance sheet to the conduct of monetary policy.
The central bank had announced that it will purchase bonds worth Rs 1 lakh crore in the current quarter. Within this, the first purchase for an aggregate amount of Rs 25,000 crore under G-SAP 1.0 was conducted on Thursday. As part of the purchase, the RBI purchased five securities — 4.48 per cent GS 2023, 5.15 per cent GS 2025, 6.79 per cent GS 2027, the benchmark 5.85 per cent GS 2030 and 6.22 per cent GS 2035.
Against the notified amount of Rs 25,000 crore for all these bonds, the amount offered stood at Rs 1,01,671 crore.
However, its purchase of the 10-year paper left much to be desired. The RBI accepted only 19 offers of Rs 7,511 crore (total amount offered were at Rs 21,655 crore) at a cut-off yield of 6.03 per cent. Bond markets were expecting the RBI to purchase Rs 15,000 crore of these bonds.
Amid the huge government borrowing of Rs 12 lakh crore in this fiscal, the RBI has been looking to cool down long-term bond yields. However, fears of higher inflation has thwarted its efforts in this direction. The market's apprehensions over the inflation front were confirmed again on Thursday when the wholesale price inflation (WPI) shot up to an eight-year high of 7.39 per cent in March.
This news along with the lower amount accepted by the RBI for the 10-year bond led to yields on this benchmark paper rising to 6.12 per cent.
Regulatory authority
The RBI has set up the second Regulatory Review Authority (RRA 2.0) to streamline regulations and reduce the compliance burden of regulated entities. Deputy governor M. Rajeshwar Rao has been appointed as the Regulations Review Authority.