Promoter alert down DHFL
Shares of DHFL fell almost four per cent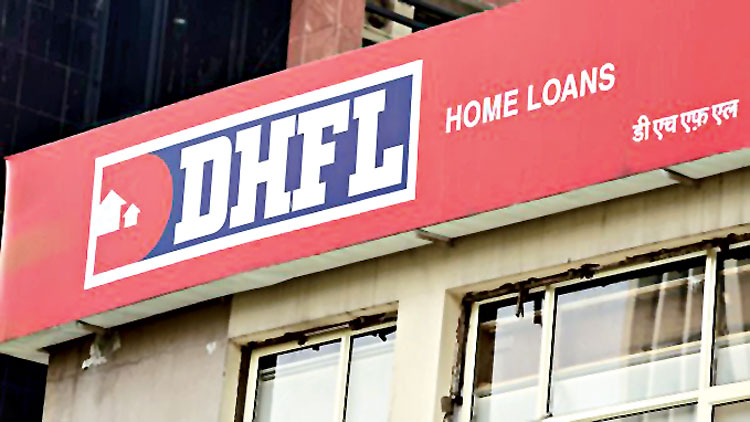 Spooked
A file Telegraph picture
---
Mumbai
|
Published 28.05.19, 08:13 PM
|
---
Shares of Dewan Housing Finance Corporation Ltd (DHFL) fell almost four per cent on Tuesday on reports of a lookout notice being issued against the company's promoters over non-existent shell companies as the Centre stepped its vigil over those suspected of any financial irregularities.
On the BSE, the scrip dropped 3.57 per cent to close at Rs 114.80 after falling 6.88 per cent during intra-day trades to Rs 110.85. Similarly, on the NSE, its shares fell 3.65 per cent to close at Rs 114.80. In terms of traded volume, 40.44 lakh shares were traded on the BSE and over four crore shares on the NSE during the day.
The fall in its share prices came after a business news channel reported that the ministry of home affairs (MHA) has issued a look out notice against the promoters following a request by the ministry of corporate affairs (MCA). Following this, the BSE sought clarification from DHFL with reference to the news report over lookout notice against DHFL promoters. Replying to the clarification, DHL said that neither the company nor the promoters have received any communication relating to such a notice.
"Please note that the company and/or its promoter-directors have not received any communication from the authorities regarding issuance of any lookout notice… Apart from this, according to our knowledge, there is no other price-sensitive information under Regulation 30 of the SEBI listing regulations which could have bearing on the share price of the company,'' the company said.
DHFL pointed out that it is focussed on getting a strategic partner and building a strategy for its back-to-business growth. The company also denied all allegations of existence of any alleged shell firms.
"We have fully co-operated with all authorities and we have not received any communication from any authorities in support of any of these allegations," it added.
Earlier, investigative news portal Cobrapost had alleged that DHFL through layers of shell companies siphoned off over Rs 31,000 crore of public money through secured and unsecured loans and advances to shell companies, that were related to its own primary stakeholders through their proxies and associates. In March, the company cited a report from an independent audit firm which said that it has not promoted any of the 27 shell companies that were alleged to have siphoned off money. The independent chartered accountant firm T P Ostwal & Associates LLP said in its report that the company has not promoted any of the alleged 26 shell companies that are borrowers.
DHFL was recently in the news when its stopped acceptance and renewal of fixed deposits.
Reports of a lookout notice being issued against the promoters of DHFL comes after a similar notice was issued to former Jet chairman Naresh Goyal.
This circular is issued against a person directing the immigration authorities to ensure that the individual does not leave the country through an airport or seaport. There have been reports of the MCA suggesting more than 20 names against whom the circular could be issued.