Prannoy Roy and Radhika Roy move SC over SAT order
Loan agreements at the centre of a dispute between Roys and Gautam Adani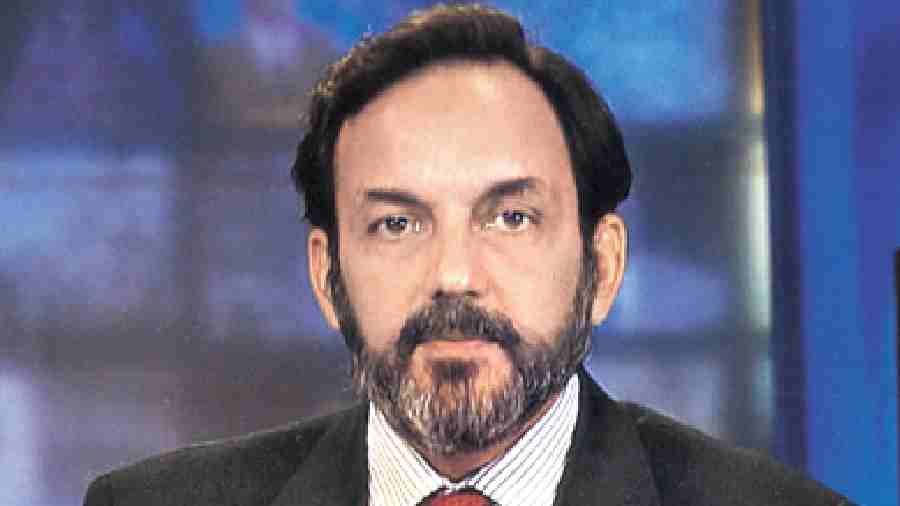 Prannoy Roy
Telegraph Picture
---
Mumbai
|
Published 22.09.22, 02:40 AM
|
---
The promoters of NDTV — Prannoy Roy and Radhika Roy — have moved the Supreme Court challenging a Rs 5-crore penalty imposed by the Securities Appellate Tribunal (SAT) for failing to disclose the loan agreement that its holding company — RRPR Ltd — had signed with Vishwapradhan Commercial Pvt Ltd (VCPL) in 2019.
The loan agreements are at the centre of a dispute between the Roys and Gautam Adani as the former try to ward off a hostile takeover of the media channel.
The NDTV founders have used certain observations in an Supreme Court order to argue that the provisions in the VCPL loan did not require disclosure — and would only serve to cement their control over the channel.
``This is to inform you that Dr Prannoy Roy and Mrs Radhika Roy and RRPR Holding Pvt Ltd (promoter group) have informed NDTV that they have each filed a civil appeal in the Supreme Court against the order dated July 20, 2022 wherein the SAT asked them to pay Rs 5 crore as a penalty for the alleged non-disclosure of loan agreements entered by them,'' a regulatory filing from NDTV said.
The SAT in its order had reduced the penalty to Rs 5 crore from Rs 25 crore .
The dispute between the Roys and the Adanis has its origins to June 2008 when the NDTV founders made an open offer for the company. They borrowed around Rs 540 crore from Indiabulls Financial Services Ltd to finance the open offer, for which they pledged their shares in NDTV as security. 
In October 2008, the promoters took a loan of Rs 375 crore from ICICI Bank to repay Indiabulls Financial Services. In July 2009, the promoters took a loan of Rs 350 crore from VCPL to repay ICICI Bank.
While VCPL lent RRPR Rs 350 crore, it entered into two call option agreements for NDTV shares. Certain protective rights were also taken that included the exercise of the warrant conversion option to acquire 99.99 per cent equity shares of RRPR resulting in the indirect acquisition of 26 per cent in NDTV.
In June 2018, Sebi directed VCPL to make an open offer for NDTV. In the following year, it barred the Roys from accessing the securities market for two years.
The regulator also imposed fines totalling Rs 25 crore on the Roys and RRPR. This amount was reduced by the SAT to Rs 5 crore as it found Rs 25 crore as being ``excessive''. The SAT had also set aside the Sebi order directing VCPL to make an open offer for NDTV.