Poll call in budget mix for farms
Ahead of the general elections, expenditure budget is being reworked in favour of the farm sector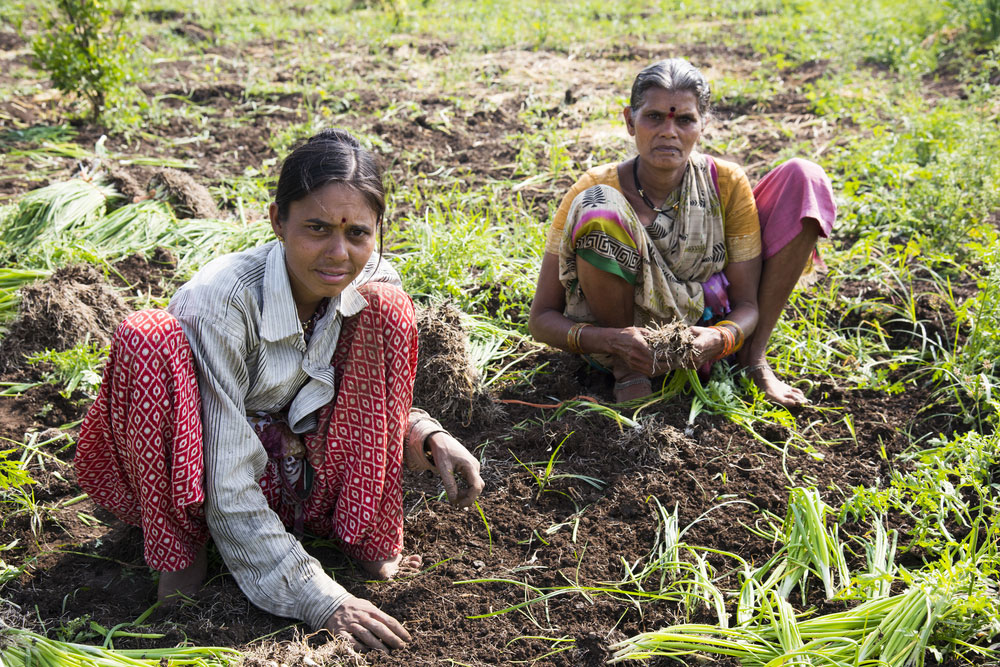 ---
New Delhi
|
Published 30.12.18, 07:34 PM
|
---
As the country stares at the general elections next year, the government plans to open up its purse strings for the farm sector with the budgetary outlay for agriculture set to go up 20-25 per cent.
Top finance ministry officials said: "The focus of the expenditure budget is being reworked in favour of the farm sector. There would have been a good hike in farm sector outlay normally, but this time round we have been asked to do the maths for several enhanced schemes as well as a possible new scheme."
The government had an outlay Rs 63,836 crore in the last budget for agriculture, which could go up to Rs 76,000-80,000 crore in the forthcoming interim budget to be presented by finance minister Arun Jaitley.
Farmer distress has become a focal political issue over the last two years with a string of often violent agitations rocking western and northern India, causing great discomfort to the ruling alliance.
However, with its defeat in the elections to the three Hindi heartland states coming on top of the losses in rural Gujarat a year back, the BJP is on a notice that its promise to double farm income is seen largely as a chimera and it needs to prove its bonafides to the rural voters.
A scheme on which the finishing touches are being given by the government proposes to increase the interest subsidy on farm loans by as much as 40 per cent to Rs 21,000 crore from Rs 15,000 crore in this fiscal. "We have proposed that farmers who pay their loans back on time should see a total refund on interest," said agriculture ministry officials.
Loan waivers have become a political battlefield. The newly elected Congress-led governments in Chhattisgarh, Madhya Pradesh and Rajasthan have followed in the footsteps of the BJP-led states such as Maharashtra and Uttar Pradesh to announce waivers. Despite having indulged in the same game, the BJP has termed it as "bad economics".
The battle has intensified as Congress president Rahul Gandhi has promised to force the ruling alliance to offer waivers on an all-India basis, something which the finance ministry has ruled out as impossible given the amount of money involved.
The government is also in talks with banks to improve upon a current scheme that lets certain categories of farmers take up to Rs 1 lakh as loans without collateral. "We are trying to convince state-run banks to expand this scheme and to give up to Rs 2 lakh… however there is resistance and they want guarantees," said officials.
The SBI in a research report estimates that agricultural sector NPA stands at around Rs 80,000 crore currently, and that on kisan credit cards and crop loans could be another Rs 36,800 crore, which is a total of over Rs 1.26 lakh crore.
Farm NPA had already risen to Rs 62,200 crore in March 2017 from Rs 48,800 crore a year ago. Ban`kers fear a larger amount offered without collateral was a sure recipe for more bad loans.
As reported by The Telegraph earlier, the Prime Minister has held urgent consultations with Jaitley and agriculture minister Radha Mohan Singh last Thursday over a direct benefit transfer scheme for farmers.
One of the two schemes under consideration calls for a direct subsidy for every acre of crop planted by the farmers. The other promises to pay the difference between the minimum support price, or the guaranteed purchase price announced by the government, and the actual price in wholesale markets.
Officials said the added expense in implementing either of the two schemes at the bare minimum "works out to about Rs 10,000-15,000 crore for the three month period for which the interim budget is meant, as there would be savings from other schemes which it would subsume... this amount could however go up if it is to be a year-round scheme".
However, analysts say the real cost for either of the two schemes would work out to an annual subsidy of over Rs 100,000 crore which would make any outlay for Rs 10,000 crore to Rs 15,000 crore look like a small change. "In reality the subsidy scheme is a non-starter without the money to pay for such a scheme," pointed out Biswajit Dhar of Jawaharlal Nehru University's Centre for Economic Studies and Planning.
The government had budgeted for an annual subsidy expenditure on account of food, petroleum and fertiliser at just over Rs 2,65 lakh crore.