Palm oil gap to fuel inflation
This is the opportune time for the government to incentivise domestic oilseeds production: IVPA president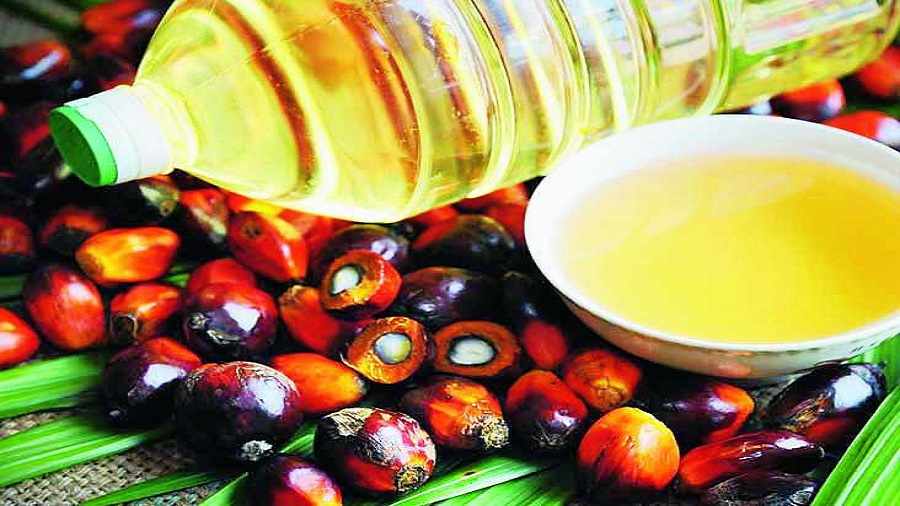 Representational Image
File Photo
---
New Delhi
|
Published 25.04.22, 02:30 AM
|
---
The export ban by Indonesia on palm and other edible oils is set to fan inflation in India. The country buys half of its 8.3 million tonnes (mt) palm oil imports from Indonesia. Malaysia is the second largest source at 3.8mt, with Thailand accounting for the remaining half-a-million tonne.
Jakarta has announced that it would suspend the export of all cooking oil and raw materials from April 28 because of a severe local shortage.
The ban comes at a time edible oil prices have been rising because of disruptions in the supply of sunflower oil following the outbreak of the Ukraine war.
Eastern Europe's Black Sea region accounts for over 75 per cent of the world's sunflower exports. The war forced India to halve its sunflower import from 100,000 tonnes per month.
Sudhakar Rao Desai, president of the Indian Vegetable Oil Producers' Association (IVPA), said "the prices would increase in the short term. It is to be seen how long Indonesia curbs exports. This is the opportune time for the government to incentivise domestic oilseeds production".
"We have to wait and watch how long Indonesia holds on to the ban. At the same time, the government should take steps to increase domestic oilseeds production as part of the food security of the country," B.V.Mehta, executive director, Solvent Extractors Association, said.
Prices of most edible oils — sunflower, peanut, canola, sesame, coconut, soybean, mustard, palm  and olive oil — have increased 50-70 per cent more than pre-Covid levels, according to some estimates.
The move comes at the worst possible time with the country  struggling to contain the spike in wholesale inflation, which increased to 14.55 per cent in March from 13.11 per cent in February.
Retail inflation had also quickened to a 17-month high of 6.95 per cent in March compared with 6.07 per cent the previous month, driven by a sharp jump in food prices.
With prices of cooking oils rising 50 per cent in the last 12 months, a survey showed 24 per cent of households have reduced their consumption, while 67 per cent are paying more for them by reducing spending and savings.
Sachin Taparia, founder of LocalCircles — which did the survey — said households were coping by downgrading to a cheaper alternative. In the survey, 29 per cent said they had downgraded their cooking oil.
"Edible oil inflation increased further to 16.06 per cent in March 2022 from 14.9 per cent in February 2022, remaining in double digits now for 28 months. The higher input cost especially of raw materials have aggravated due to the Russia Ukraine conflict," said Sunil Kumar Sinha, principal economist, India Ratings and Research.
"As the conflict does not seem to be coming to an end soon the headwinds arising out of the disruption in global supply chain coupled with uncertainty will continue to put pressure on domestic wholesale inflation."
Sinha said wholesale inflation was expected to remain at elevated levels in the near term because of the supply chain disruption caused by the export restrictions by Indonesia and  the Russia-Ukraine conflict.
Aditi Nayar, chief economist, Icra said "we remained concerned that even a normal monsoon may not be enough to douse the retail prices of those items that are pushing up food inflation, such as edible oils. We see a growing probability of the first repo hike being pre-poned to June 2022".
The Reserve Bank of India, while deciding to maintain status quo on the repo rate at its its meeting this month, was unified in agreeing to the fact that inflationary pressures need to be reigned in.
According to the minutes of the committee's meeting, all members expressed concern over rising prices, marking it as the key focus area.