Outrage over British Steel buy
But industry watchers are puzzled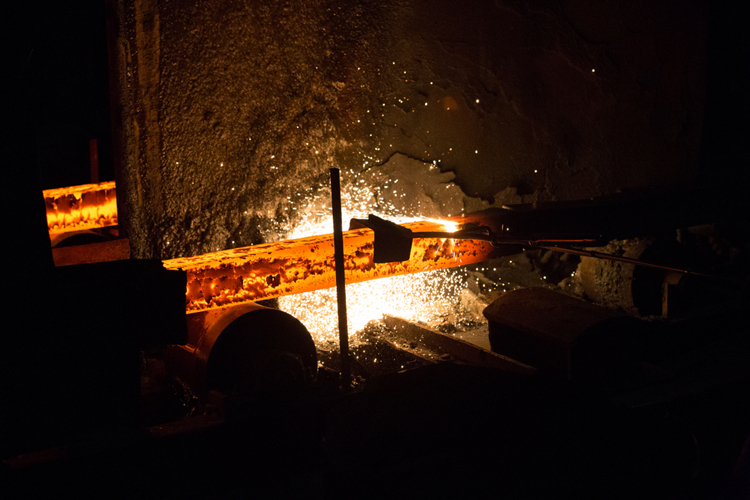 ---
|
London
|
Published 12.11.19, 06:28 PM
---
British Steel, which was until recently owned by the Tatas, is about to be bought by a Chinese company that has promised to save the jobs of 4,000 workers and invest £1.2 billion in the business over the next 10 years.
But industry watchers are puzzled: they want to know why Jingye of China thinks it can return a profit when everyone else, including the Tatas, failed.
The irony of the development has also not been lost because a Chinese firm is now buying up British Steel, which has effectively been destroyed by dumping of cheap Chinese steel in Europe. British Steel represents a third of the UK's output.
Andrew Adonis, Labour peer and former secretary of state for transport, criticised the deal on Twitter: "China destroys British Steel by dumping cheap steel, courtesy of the Cameron/Osborne government, which resisted tough EU anti-dumping measures because they were sucking up to President Xi. Now it buys the remnants for a pittance."
Others suspect China's real motive is to acquire the latest technology for use back home. Others say India is being outflanked as China executes long term plans aimed at securing global dominance.
The Financial Times expressed grave doubts about China's motives. The paper quoted Andrzej Kotas, managing director of Metals Consulting International, as saying: "Making liquid steel in the UK flies in the face of economic common sense. The UK has no iron ore, no coal and a very high cost of energy. To pretend we can make competitive liquid steel is complete nonsense."
It also carries a quote from Paul Warren, Teesside-based national organiser for the Community steel union: "We have been campaigning for years about cheap Chinese steel damaging the UK."
Warren said he feared Jingye could use the deal to gain industry knowhow and then abandon the company, taking the newly acquired technologies back to China.
"Why do the Chinese think they can make a profit, as nobody else can?"
The FT pointed out that "over the past 20 years British Steel has been merged or sold three times, and finally collapsed in May when Brexit uncertainty led to a slump in customer orders".
The history of British Steel is as follows: In 1999, British Steel and Koninklijke Hoogovens of the Netherlands merged to create the Corus Group, the biggest steelmaker in Europe and the third largest in the world.
In 2007, amid much patriotic rejoicing, Corus was bought by India's Tata Steel, but higher energy prices and cheaper imports created tough trading conditions.
In 2016, the private equity firm Greybull Capital purchased Tata Steel's European Long Products Business for £1, and revived the British Steel name. But since May this year, British Steel has been in the hands of receivers who have been trying to find a buyer. It has been costing the government £1m a day to keep British Steel alive.
Although very little is known about Jingye, Boris Johnson's government appears happy that 4,000 jobs will be saved this side of the general election.
However, even the Daily Telegraph, which makes money by publishing a paid (and largely unreadable) China supplement, expressed doubts about the wisdom of doing a deal with the Chinese.
Its chief City commentator, Ben Marlow, said: "Rescuing British Steel certainly lacks wisdom. Equally, one wonders how wise it is of the Government to be selling the company to a firm that makes no secret of its admiration for China's repressive regime.
"It may not be as risky as allowing China's Huawei to build parts of our 5G network but, as Julian Lewis, the Tory chairman of the last Parliament's defence select committee, has pointed out, steel is vitally important to the UK's defence industry, and China's government is openly opposed to our free way of life.
"There is also a certain irony in the Chinese bailing out a UK steel maker, when much of the industry's problems have been pinned on cheap steel from China flooding Europe."