Opec+ to cut output
Saudi Arabia spearheaded a deal to deepen output cuts through the first quarter of 2020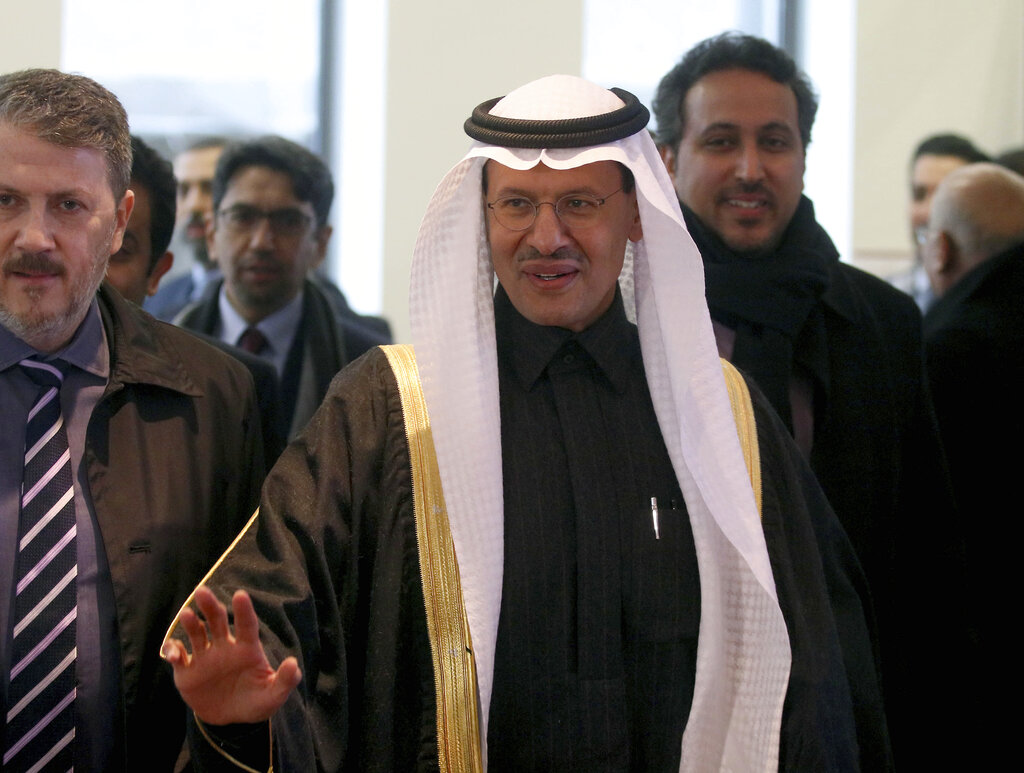 Prince Abdulaziz bin Salman in Vienna on Thursday
AP
---
Vienna
|
Published 07.12.19, 07:32 PM
|
---
Opec and its allies would only ease supply curbs and pump more oil once global crude inventories fall and pricing reflects a tighter market, Saudi Arabia's energy minister has said.
Saudi Arabia spearheaded a deal on Friday with Russia and the other so-called Opec+ oil producers to deepen output cuts through the first quarter of 2020. Brent futures settled 1.6 per cent higher at $64.38 per barrel on Friday.
Saudi energy minister Prince Abdulaziz bin Salman said he expected Opec+ producers to continue cooperating beyond March. "The jury is still out where will we be in March," he said regarding the level of supply the market will need then.
Opec+ producers pump more than 40 per cent of the world's oil and have constrained output since 2017 in an effort to balance rapidly rising output from the US.
While all oil producers would like to increase output, Saudi Arabia would only do so when it saw global inventories fall, he said.
Saudi Arabia would like to see stocks within the range of the last five years and the average of 2010-14, he added.
"The more we are inside this contour, the better," he said, adding another indicator would be prompt oil prices moving higher than longer dated ones, known as backwardation, which reflects a tighter market.
He said the steeper the structure was for later months, the better as it would indicate Opec+ was doing a good job in destocking.
The Opec+ cuts agreed on Friday run till March, while some watchers had expected them to last until June or even December 2020.