Oil firms may inflict more pain, say analysts
The PSU refiners finally bit the bullet and hiked the prices of petrol and diesel after a gap of almost 140 days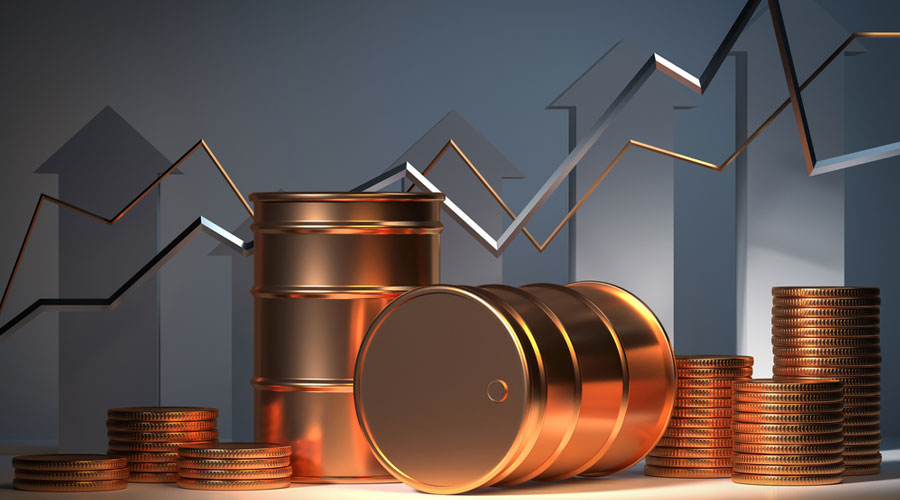 Representational image.
Shutterstock
---
Mumbai
|
Published 23.03.22, 03:01 AM
|
---
Monday night's rapier moves by the PSU refiners to raise fuel prices are simply not enough to shield their margins, analysts said.
They said the 80-paise hike was insufficient. With crude likely to remain alleviated, the refiners may have to raise retail prices by Rs 15-20 a litre.
The PSU refiners finally bit the bullet and hiked the prices of petrol and diesel after a gap of almost 140 days, effective Tuesday.
Prices were raised again on Tuesday night: petrol prices in Calcutta will go up 72 paise to Rs 106.23 from Wednesday. Diesel prices are up 80 paise to Rs 91.42 per litre.
The prices were not revised since November 4 as five states went to the polls leading to estimated under-recoveries of around Rs 23-26 a litre.
The price of non-subsidised liquefied petroleum gas (LPG) was raised by Rs 50 to Rs 976 for a 14.2-kg cylinder in Calcutta.
However, crude price in the interim had spiralled to almost $140 a barrel because of  Russia's invasion of Ukraine, with Opec refusing to raise output. Although prices have moderated, they continue to hover above $100 per barrel.
Prices settled up more than 7 per cent on Monday, with global benchmark Brent climbing above $115 a barrel, as EU nations disagreed on whether to join the US in a Russian oil embargo after an attack on Saudi oil facilities.
With prices expected to remain firm, analysts said more hikes were on their way. The Centre can, however, cushion the impact by reducing excise duties. It is felt the possibility of a price hike will only reduce if crude stabilises to around $100 per barrel.
According to Hetal Gandhi, director, Crisil Research, the increase of Rs 25 per litre for bulk diesel buyers and 80 paise at the retail level for petrol and diesel is unlikely to materially support the marketing margins of the refiners.
With crude averaging $100 per barrel in the present quarter, a full pass-through will require hikes up to Rs 9-12 per litre on petrol and diesel.
If the average crude price rises to $110-120, the hike would be Rs 15-20 per litre, Gandhi said.
"Demand for transportation fuels is likely to remain largely inelastic, supported by the ongoing recovery in economic activity. So if there is no full pass-through, OMCs will continue to be impacted,'' Gandhi said.
Probal Sen, analyst, ICICI Securities, is also of the view that the latest increase is inconsequential since the under-recovery on petrol and diesel, as of last week, stood at Rs 11.5 per litre and Rs 8.6 per litre, respectively.
Although the increase in bulk diesel prices are significant, they only impact around 12 per cent of the overall volumes of the fuel.
"A combination of gradual price increases and cuts in excise as and when government finances allow would be a preferred scenario."
"If crude softens to around $100 per barrel and settles there then the price hikes required will reduce substantially,'' he noted.
A Motilal Oswal report had said that a movement of $1 a barrel in benchmark petrol or diesel price makes an impact of 40 paise a litre on margins.
Analysts at Jefferies had recently said that petrol and diesel prices may need to be hiked Rs 20-22 per litre and Rs 22-32 per litre, respectively, to restore normal margins.