NTPC ramps up coal output to meet stock depletion at power stations
The stocks have depleted to an average 7-days inventory by the end of August from 13 days at the beginning of the month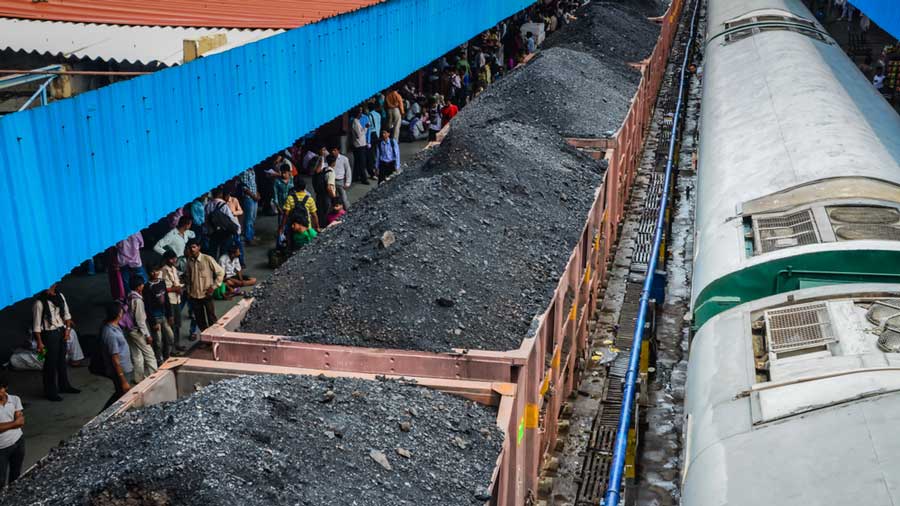 Representational image.
Shutterstock
---
New Delhi
|
Published 31.08.21, 02:21 AM
|
---
State-owned NTPC said it was ramping up coal output from its mines and importing 2.7 lakh tonnes of the fossil fuel under existing contracts amid a massive depletion of coal stocks at power stations. The stocks  have depleted to an average 7-days inventory by the end of August from 13 days at the beginning of the month.
Power generators have to cope with a sudden rise in demand as the second wave of the pandemic recedes amid falling coal stocks .
The Centre on Saturday said it will ration coal supplies to power plants with high inventories. Supplies to plants with more than two weeks' inventory will be halted for a week.
NTPC said it was geared up to meet rising power demand and recorded electricity generation growth of 23 per cent over the previous year.
Under the flexible utilisation of the coal policy, NTPC is arranging coal at the power stations where the stock position is critical.
The company also said that it is continuously co-ordinating supplies with Coal India and Indian Railways to augment coal supply at critical stations and diverting rakes wherever required.
The power ministry is likely to issue a statutory order allowing the plants of Tata Power and Adani Power at Mundra which have a capacity of 4,400mw to sell electricity on the power exchanges for a month, officials said. This will take the pressure off the domestic coal based plants, he said.
NTPC said the Indian states are not buying gas-based power even as the PSU can make available 7 gigawatt of gas-fuelled electricity during peak hours.
"Demand has gone up by about 17 per cent in August led by the opening up of the economy and a favourable base impact. This coupled with a lag in coal supply pickup and also coal supply regulation is leading to a shortfall in coal stock at various plants," Sabyasachi Majumdar, senior vice-president & group head — corporate ratings, ICRA, said.
Besides rising demand for electricity which have reduced coal stocks, the monsoons have hit coal supplies amid a lower generation by hydroeletric plants.
India's peak electricity demand reached an all time high of 200.57 giga watt on July 7, 17.6 per cent more than a year earlier. The demand is around 192-193gw at present.
Aluminium hit
Aluminium companies have said the drastic curtailment of supplies by Coal India Ltd without advance notice have brought the industry to a standstill as it has been left with no time to devise any mitigation plan to continue sustainable operations.