Note ban blamed for auto sales slump
3.5 lakh people have been rendered unemployed since car makers slashed production in the absence of demand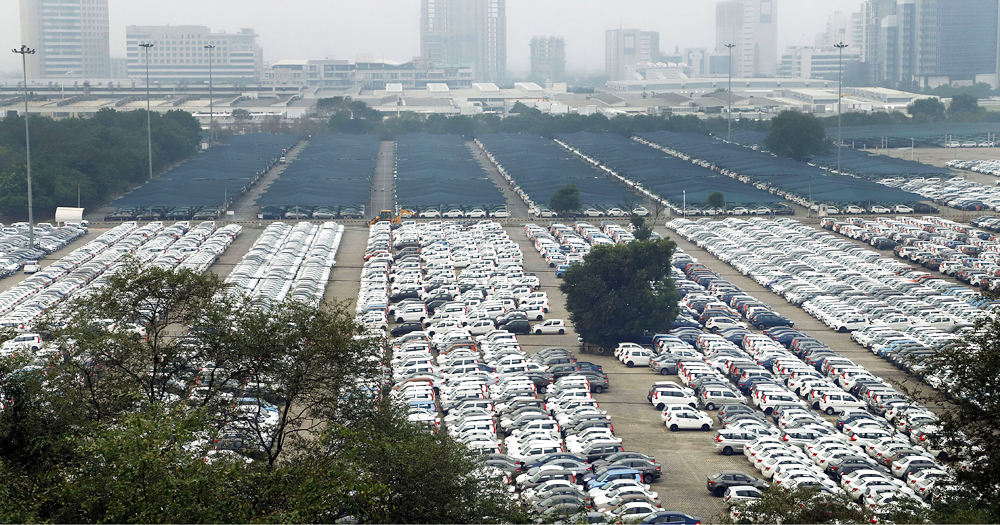 ---
---
The spectre of demonetisation came back to haunt the Modi government at an event organised by the auto parts manufacturers here on Friday, with an industry representative bluntly telling junior finance minister Anurag Mathur that the November 2016 cash grab by the government has left people with no money to buy cars.
Addressing the annual convention of the Automotive Component Manufacturers Association of India (Acma), Thakur sought an answer from the industry on the slump in car sales.
Interrupting the minister, Jasbir Singh of G.S. Auto Ludhiana said, "This is the delayed effect of demonetisation. People don't have money."
The auto industry is suffering one of its worst slowdowns, with a massive 3.5 lakh rendered unemployed since April following car makers slashing production in the absence of demand.
Seeking to calm down the atmosphere after the interruption by Singh, Thakur said, "If that is the delayed effect (of demonetisation), how do you move ahead from here? How do you go forward?"
Thakur wondered why even after the rate cuts by the RBI have sales not picked up. He wanted to know from the industry whether sales have been affected on account of the BS-VI emission norms and the shift to electric vehicles in the not to distant future or whether people are taking app cabs. "What are the main reasons... there could be many. Or is it just cyclical?"
GST rate cut
On the industry's demand for reducing the GST rate to 18 per cent from 28 per cent, Thakur said, "You are aware that any rate cut on GST needs to be first approved by the fitment committee, then by the GST Council. I request all of you to also reach out to the state finance ministers who are part of the GST Council."
The GST Council faces a tricky situation as revenue collections have dipped below the Rs 1-lakh-crore mark in August and there is increasing pressure from the industry to cut the rates as tepid demand has resulted in passenger vehicle sales hitting an 18-year low in August.
The auto component industry, which currently employs 50 lakh people and contributes 2.3 per cent to India's gross domestic product (GDP), has demanded a uniform GST rate of 18 per cent.