Nazara Technologies to invest $4 million in Griffin
Cash investment to be in phases with around Rs 10 crore upfront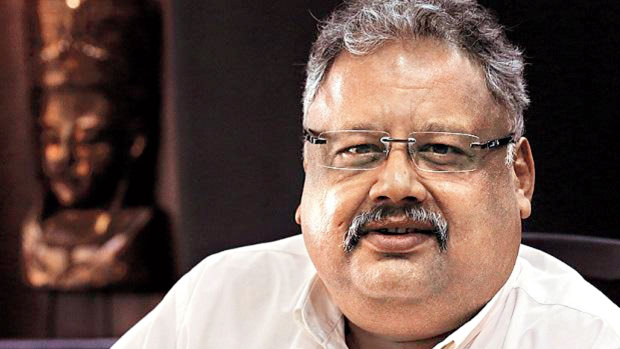 Rakesh Jhunjhunwala
File Photo
---
Calcutta
|
Published 09.03.22, 04:19 AM
|
---
Nazara Technologies, the country's first listed gaming company backed by billionaire investor Rakesh Jhunjhunwala, plans to invest $ 4 million (around Rs 30 crore) in Griffin Gaming Partners II, LP, which invests in gaming platforms and infrastructure, gaming content and game studios.
In a filing to the stock exchanges, the company said that Nazara Dubai, a wholly owned subsidiary of Nazara Technologies, has entered into a subscription agreement with Griffin Gaming Partners (fund) and GGP GP II, LLC (fund manager) for the purpose of limited partner interest in the fund.
The cash investment from Nazara Dubai will be in phases with $1.34 million (around Rs 10 crore) upfront while the remaining investment of $2.66 million will be deployed over a period of three years.
Nazara Technologies said the investment will help Nazara Dubai leverage the Griffin network for potential partnership/investment, explore co-investment opportunities and secure deal flow for future mergers and acquisition from the current portfolio of the funds as well as inflow of deals coming to funds.
Nazara Technologies has been expanding inorganically with its subsidiary Nodwin Gaming picking up a 10 per cent stake in digital entertainment company Rusk Media and a 100 per cent stake in licensed merchandising company Planet Superheroes.
Nazara had also announced the acquisition of up 55 per cent stake in diversified gaming and sports media company Datawrkz in January.
Nazara was listed in March last year with the IPO issue price of Rs 1101 per share. The stock is currently trading at Rs 1783 on the Bombay Stock Exchange.
The company posted a consolidated net profit of Rs 42.8 crore for the 9 months ended December 31, 2021 on a revenue of Rs 446.6 crore during the period.
In the first nine months of 2021, gaming startups in India had attracted around USD 1.6 billion in investments surpassing the total investment in the sector in the past 5 years and marking a heightened investor interest in the industry.