Centre sticks to borrowing limit
As many as 16 weekly auctions will be held to raise Rs 4.38 lakh crore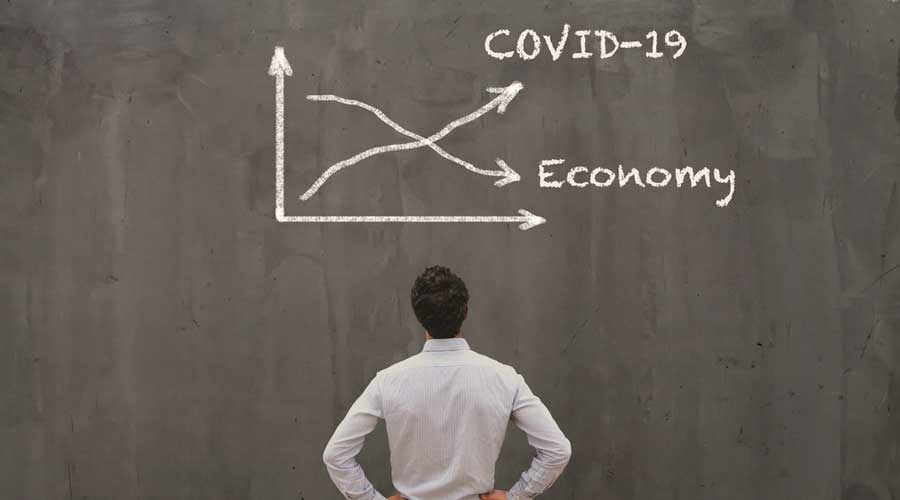 ---
---
The Modi-government has stuck to its plan to borrow Rs 12 lakh crore this fiscal as it gave the details of its Rs 4.38 lakh crore borrowing plan for October to March 2021 even as analysts warned of a revenue shortfall in the pandemic-ravaged economy.
The Centre had revised the borrowing target to Rs 12 lakh crore in May against Rs 7.8 lakh crore approved in Budget 2020-21. It raised Rs 7.66 lakh crore in the first half till Sepetmber.
As many as 16 weekly auctions will be held in the rest for the fiscal to raise Rs 4.38 lakh crore, which is 36.16 per cent of the proceeds.
"The unchanged borrowing calendar may turn out to be a case of postponing the inevitable, given the considerable fiscal stress that is building up amid the unrelenting pandemic," Aditi Nayar, principal economist of Icra, said.
The Centre's ways and means advances (WMA) limit has also been trimmed down to Rs 1.25 lakh crore from Rs 2 lakh crore earlier.
Fiscal deficit
The fiscal deficit has touched 109.3 per cent of the annual target estimated in the budget during April-August.
In absolute terms, the fiscal deficit was at Rs 8,70,347 crore. It stood at 78.7 per cent of budget estimates a year ago.
"The high deficit is likely to put further pressure on bond yields as reports suggest the final deficit figure for the full year (FY21) will be a lot higher than the budgeted deficit target," Nish Bhatt of investment consultant Millwood Kane International said.