Maruti bears brunt of rising costs
Ayukawa is equally concerned about the adoption of electric vehicles in India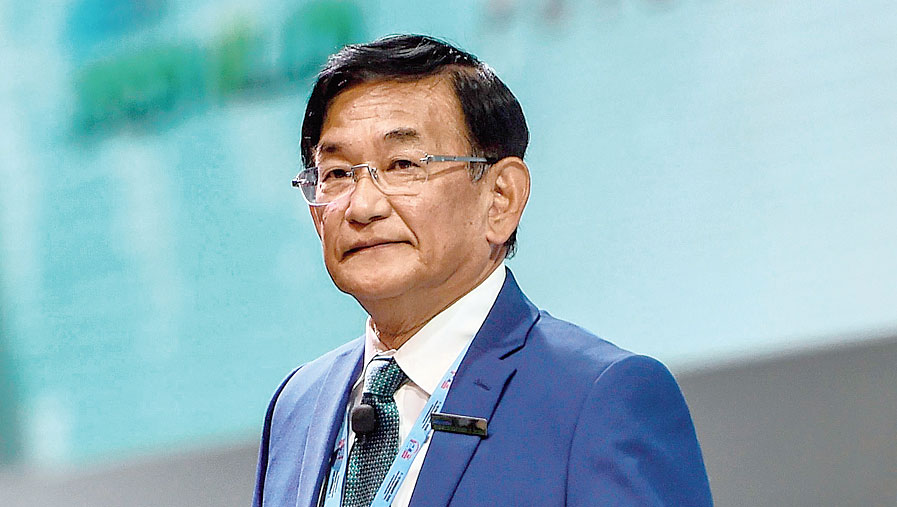 ---
---
Maruti Suzuki India has reported a positive growth in its January sales even as it is taking a hit in its profitability as it has to absorb the high cost of production to retain its customer base.
"The company has a mission and that is to provide affordable vehicles to our customers. With the hike in insurance costs, road taxes and duties, the price of vehicles is shooting up. We can only absorb some of these costs. Our profitability is taking a hit," Kenichi Ayukawa, managing director and CEO of Maruti Suzuki India Ltd (MSIL), told The Telegraph on the sidelines of the auto expo.
On the mandatory emission and safety norms that will kick in from April 2020, Ayukawa said: "The vision of the government to have cleaner emissions and safer vehicles is good but implementation is a problem. Price hikes will only dampen demand. We cannot pass 100 per cent of the cost to our customers. But our profitability will suffer if we continue to absorb costs. The only way out is by increasing scale. If volumes go up, then we can absorb costs."
Price review
The managing director of the largest selling CAR company admitted that he will have to review prices in April after assessing the sales and demand of the company's newly converted BS-VI fleet.
"We have completed the transition to BS-VI and yes I will be reviewing prices. The component price rise and the rise in the duty on palladium, the rare earth that is needed to make the catalysts for BS-VI engines, announced in the budget is pushing up the production costs," said Ayukawa.
The government has hiked the excise duty on palladium to cut its import bills. But the rare earth is not available in India and neither is there a substitute available.
"The catalytic converters use palladium and any hike in duty will push up the cost of transition to BS-VI engines," said Shashank Srivastava, sales and marketing director of MSIL.
Electric worry
Ayukawa is equally concerned about the adoption of electric vehicles (Evs) in India, saying "customers are concerned about the price of EVs and the lack of infrastructure to support EVs".
According to Ayukawa, the path to achieve full electrification and less pollution is through the adoption of CNG and strong hybrids.
Maruti offers CNG powertrains in seven of its models and smart hybrids in five.
While admitting that the design of the vehicles with CNG powertrains, such as the Alto, Celerio, WagonR, Ertiga and Dzire, needs to be altered to accommodate CNG cylinders, Ayukawa said: "We have to study the car design but CNG is a cost-effective way towards less pollution and gives improved mileage. The government has promised to make CNG available through 10,000 more stations."
On strong hybrids, the CEO feels, "The hybrid programme will replace our diesel programme and will also initiate customers to electric mobility. We do not have strong hybrids in our portfolio in India but we are strongly considering it."
I cannot say if our customers will be early adapters of hybrid but we will definitely encourage them to do so.'