Luxe global home decor on your fingertips courtesy Befarha homes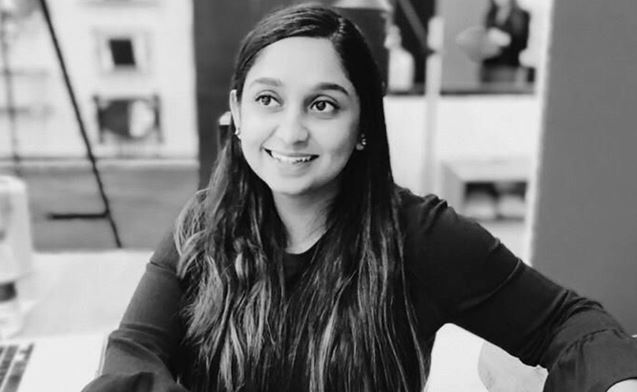 ---
Published 02.12.21, 12:19 PM
|
---
Believing in creating spaces with a decluttered aesthetic, a neatly designed and decorated home is crafted by a variety of moods and correct playing with patterns, textures and colours. Driving this ultimate goal with design elements and materials, Befarha Homes aims to create comfort and warmth in any living space. Handcrafted in India, and started as an online home furnishings store in 2018, Befarha is an amalgamation of modernity reflected in eclectic furniture, lighting, ceramics and home decor accessories.
With consistent efforts on crafting visuals with strong foundations, this home decor store has homed in on the natural characteristics of materials while adding subtle additions to turn them into timeless pieces for your homes. "If I have to define our style, I would say it's pure, simplistic and rooted. Bringing L. A fresh designs to be handcrafted in India, we have nourished Befarha as a global brand", said the founder Veenam Shankhdhar about her brainchild.
A line of decor products ranging from gorgeous tables and benches to delicate vases and table lamps, it is truly a one-stop destination to curate your homes and offices. Working on a neutral aspect of colours, materials and patterns, it is a sophisticated store with a subtle comfort and old-world charm associated with each item.
"Traditional styles, durable materials, and expressive colour palettes are evocative of authenticity and transformation - which we use in our range that exudes comfort and functionality. By incorporating plush dining and desk chairs, comfortable desks, homely houseplanters, and more, we set up your cosy spaces." said a team member of Befarha.
Introducing their new products such as petite planters for any corner alongside ceramic tableware and furniture, they are elevating their style and product quality which balances raw material with soft looks. With an aim of launching designing and executing pieces that would be great in look and versatile in use, from the big desks to small accessories, they have got you covered. Talking about the new additions to her collection, the founder said that "Creating crisp contours that embraces hard edges and gentle curves, we aim to introduce multipurpose decor essentials that create a statement look from the first impression"
"Curating decor items that are simple, to-the-point and fit in well-articulated spaces, every product is a classic which works on the narrative of opulent designs that are unique with a fresh touch." the young entrepreneur added.
Made in India with every product keeping in mind which would be perfect for residential projects, hospitality spaces, commercial spaces and professional offices, an uncluttered design alongside optimistic vision would be the best narrative to explain the brand's aesthetic.
Known for its contemporary style with a minimalist classic mix, this online store is excelling owing to its relatable line of products that are a must-have and long-lasting as an investment. Strong influences coming in from modern-day multipurpose uses and the urge to showcase creative skills, Befarha is expanding their reach in the field of home decor owing to a distinctive style and eccentric vision.
Offering noteworthy visual interest, right from the design to the resulting product is a treat to behold in the form of their accessories. Launching new products in every category and growing their craft itself seamlessly online, Befarha Homes is all set to provide an elegant look, utility and functionality, all wrapped in luxe and attractive packaging combined in harmony which would adorn exquisite homes and spaces for all customers globally.